'Alex produced a beautiful personalised print especially for our 10th anniversary. We're delighted with the print. It captures the beauty of the coastline in Brighton and incorporates both of us too. A unique and special piece of art to mark a landmark moment in our lives. Thanks again Alex. Dave and Daniel '
Starting From £345 this includes your photo taken at my studio, one revision of the design and the choice of your one of my panoramic prints. Printed in archival paper and inks. 
You can be portrayed in one of my panoramic views. This makes an ideal gift for a partner, a friend or a family member. To discuss a possible project please get in touch on 079 4638 1116 or email me at aljguez@gmail.com. This includes a visit to the studio to take photographs and one check to agree to the final image.
You can appear walking with your dog, going for a run, hand in hand with your loved one or cycling. I can picture yourself with the background of the rolling hills of the South Downs National Park or the promenades of the South Coast and the sea.
You can see below some commissions that I have completed.
Kathy and Charly Brunswick, Adelaide, beach huts and the piers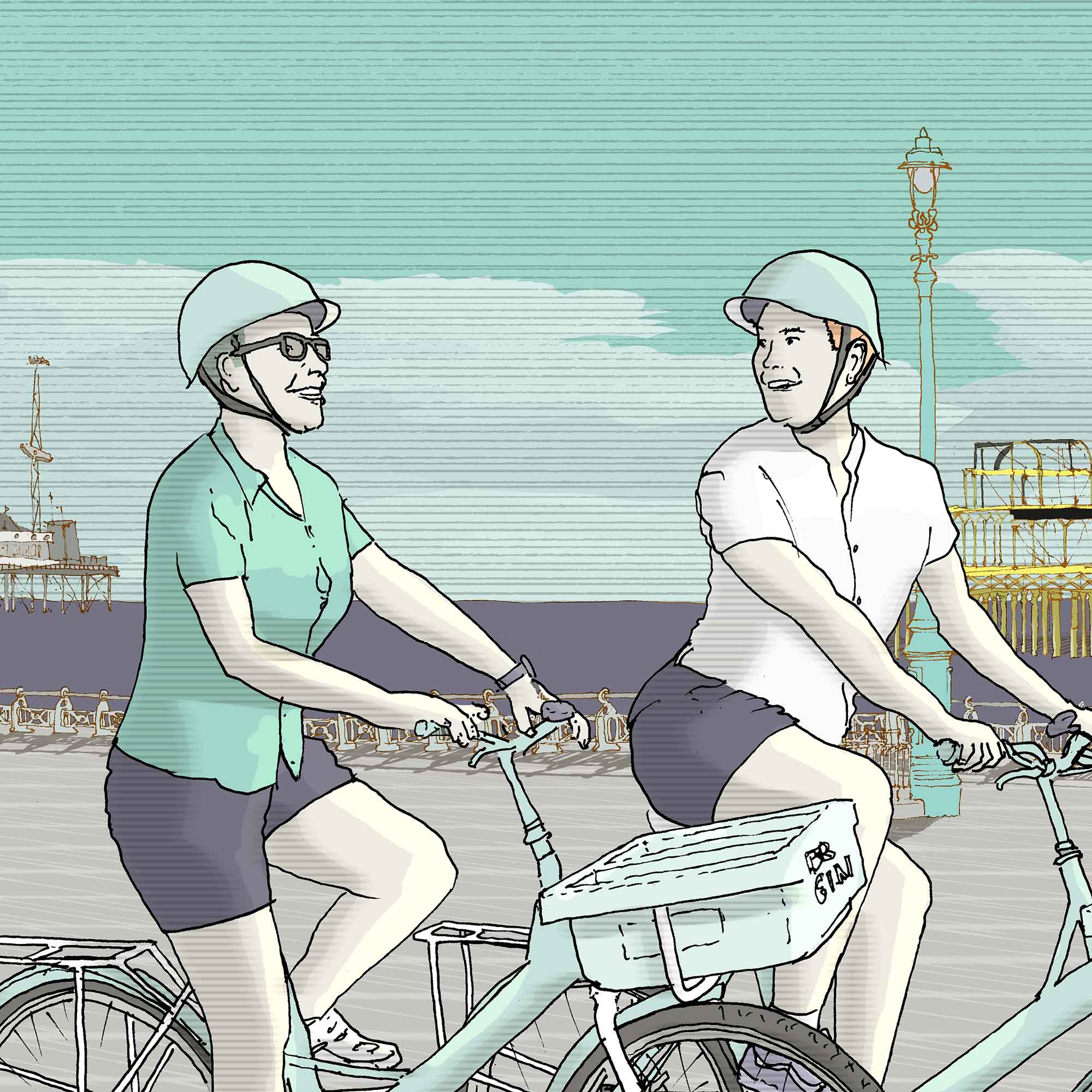 Daniel and Dave at Brighton Bandstand

Fran and Ron at Hove and Brighton Promenade
Steve and Kate
Simon and Alejandro (me)
Helen and Viv at Brighton Bandstand
paper anniversary
This prints makes the ideal as a paper anniversary gift after one year together with you other half. Please get in touch on 079 4638 1116 or by email me at aljguez@gmail.com if you would like to discuss your own personal project.