De la Warr Pavilion Bexhill on Sea Ocean Blue
£180.00
Description
'De la Warr Pavilion Bexhill on Sea Ocean Blue.'
Panoramic Print. Paper size 124 x 30.5 cm approx. Signed print from a limited edition of 100. From original ink drawing with colour added digitally. Printed on art paper using archival inks.
De la Warr Pavilion is known as the first modernist building in Britain, it was designed by the architects Erich Mendelsohn and Serge Chermayeff.  In homage  I have portrayed these two architects in this print. The Pavilion was opened to the public on the 12th of December in 1935.
This print belongs to a tonal collection named 'Ocean Blue'. It reflects the aquamarine colours of the sea I encountered one summer day walking on the Palace Pier in Brighton with the 'Big Blue' underneath my feet glistening through the cracks between the planks of the wooden deck. And later lounging on a deck chair watching the English Channel framed in the horizon by the white lattice of Victorian wrought iron railings.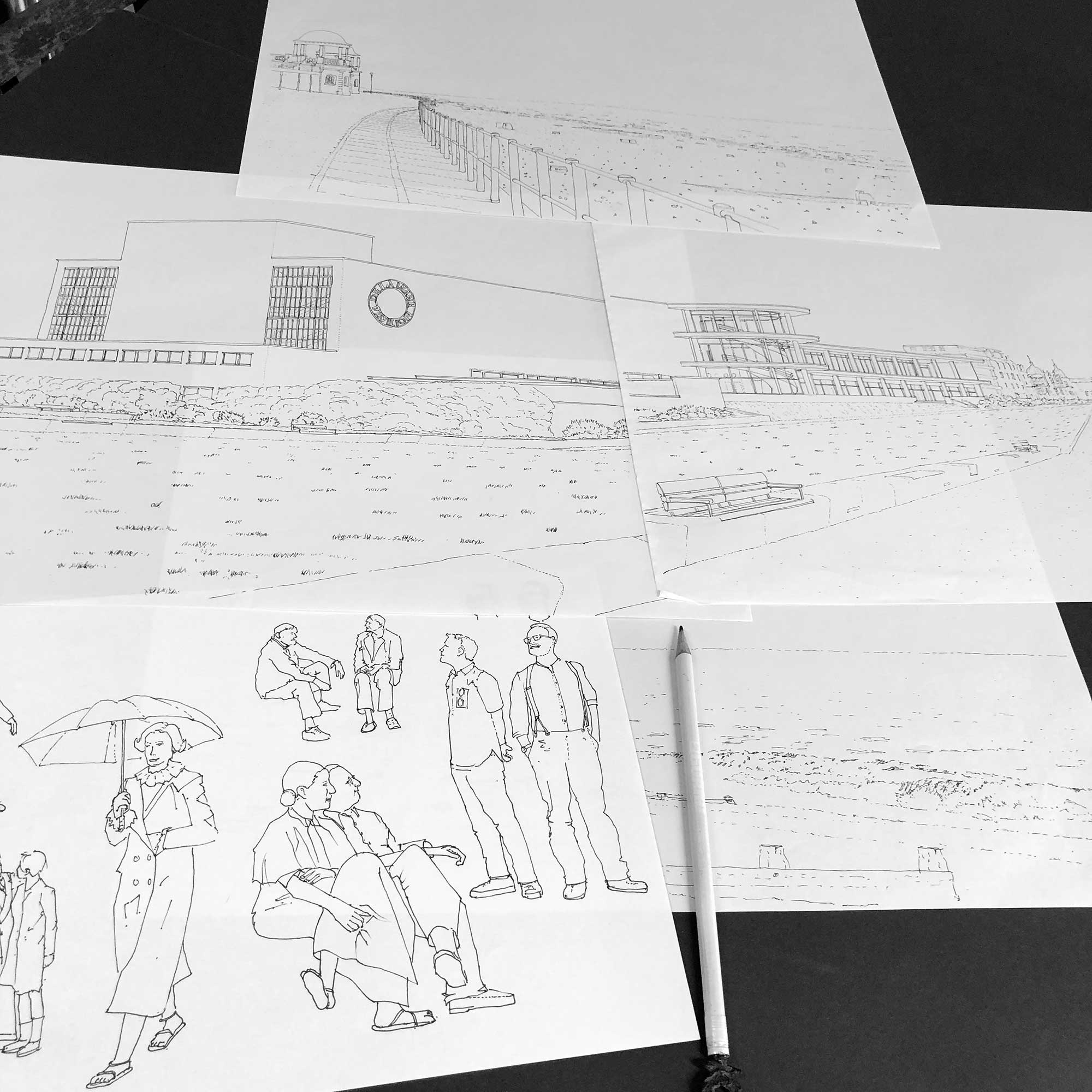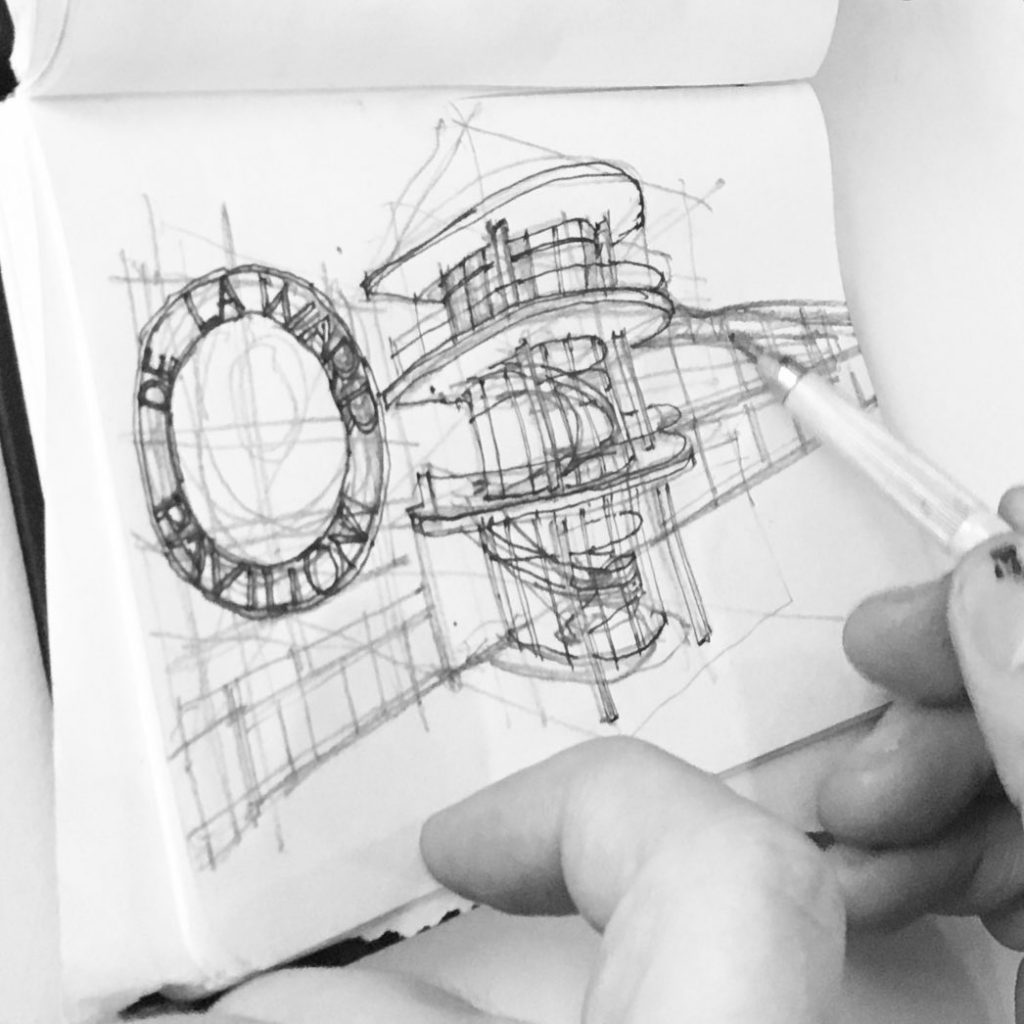 Preparatory sketch made on site for my print 'De la Warr Pavilion Bexhil on Sea'. I drew this quick sketch on the first floor cafe of this building in December 2019. It shows the beautiful spiral staircase inside the cylindrical glass enclosure. This mesmerising building has inspired many artists. My print focuses on the relationship between the building and the sea. Once that relationship is understood the use of extensive glass to provide uninterrupted views of the Channel makes perfect sense. It is indeed a quintessential feature in modernist buildings.
If you would like to discuss a purchase, enquire about framing options, or know more about this print please do not hesitate to contact me by email aljguez@gmail.com , mobile 079463811116 or in person by visiting my studio in Brighton.