I360 Palace Pier Bandstand and West Pier Ocean Blue
£180.00
Description
'I360 Palace Pier Bandstand and West Pier Ocean Blue'.
From original ink drawing with colour added digitally. Printed on art paper using archival inks.
Panoramic Print. Paper size 120 x 30.5 cm approx.
From a limited edition of 100, the print is signed and numbered.
This print  shows some of Brighton most charismatic landmarks: the British Airways panoramic lift, The Palace Pier, the Bandstand and the remains of the West Pier. All of this along the Brighton Promenade with its distinctive green painted railing and Chinoiserie style Victorian street lights.
This print belongs to a tonal collection named 'Ocean Blue'. It reflects the aquamarine colours of the sea I encountered one summer day walking on the Palace Pier in Brighton with the 'Big Blue' underneath my feet glistening through the cracks between the planks of the wooden deck. And later lounging on a deck chair watching the English Channel framed in the horizon by the white lattice of Victorian wrought iron railings.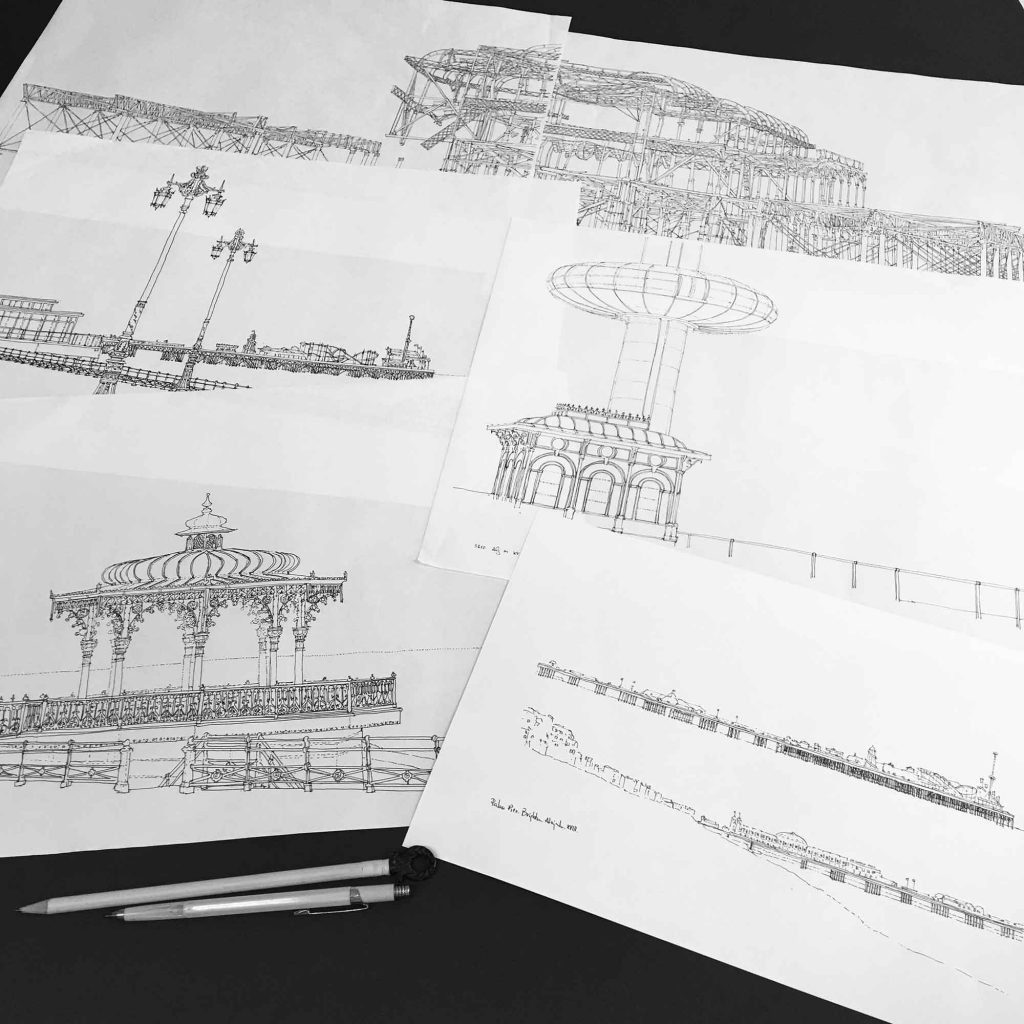 Your print will be sent with Royal Mail signed delivery in a hard cardboard tube. If the print is not to your satisfaction please get in touch to arrange a refund.
If you would like to discuss a purchase, enquire about framing options, or know more about this print please do not hesitate to contact me by email aljguez@gmail.com , mobile 079463811116 or in person by visiting my studio in Brighton.