Pallant House Gallery North South
£180.00
Description
'Pallant House Gallery North South'.
From original ink drawing with colour added digitally. Printed on art paper using archival inks.
Panoramic Print. Paper size 120 x 30.5 cm approx.
From a limited edition of 100, the print is signed and numbered.
This print shows the street elevation where the Pallant House Gallery lives in Chichester. This museum houses an early 20th century modern British and European art collection and is conformed by a Queen Anne 18th century townhouse and a 21st century contemporary extension designed by Long & Kentish in association with Colin St John Wilson.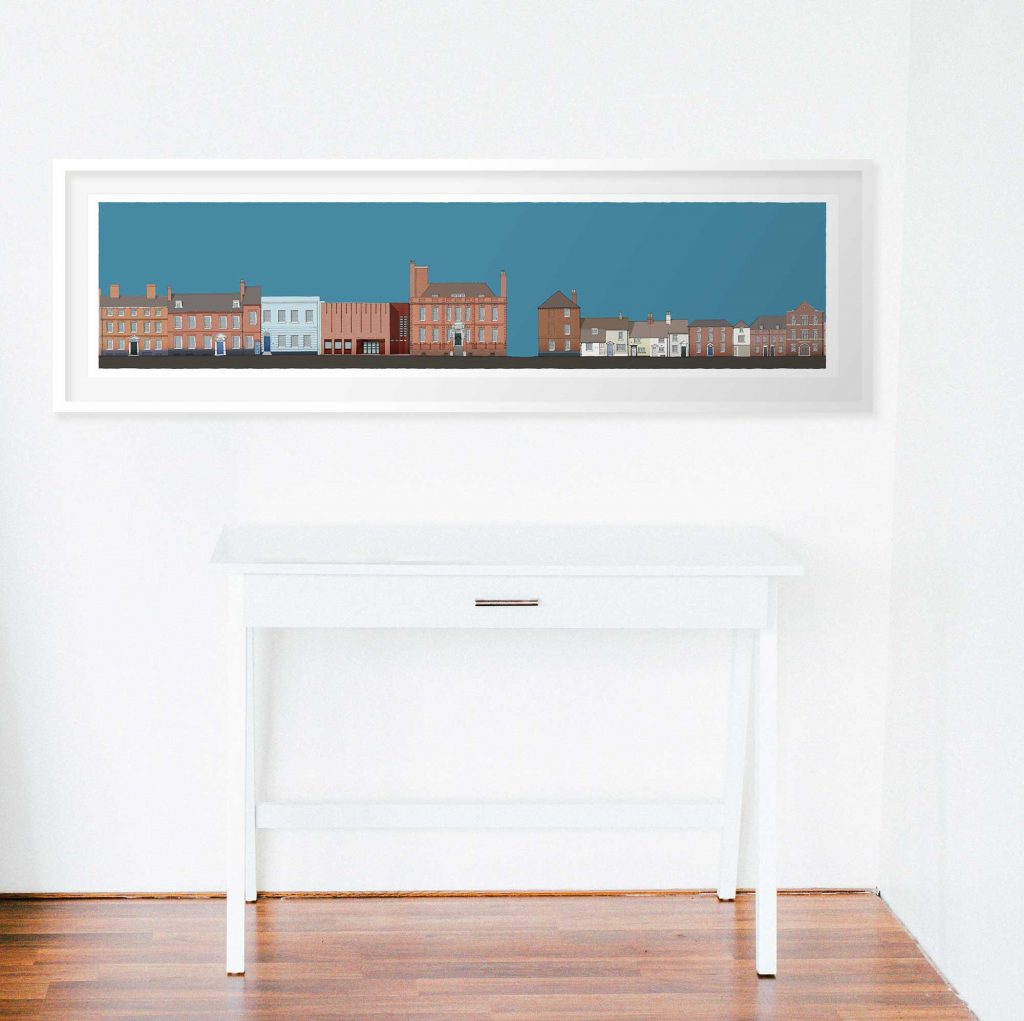 The colour palette of this print is a reflection on the painting 'Still life-cerulean' by Ben Nicholson, an abstract painting from 1946 that is part of the museum's collection. The exercise of producing this print shows how an abstract piece converses with a figurative one, and how this in return validates the abstraction.
Print base drawings.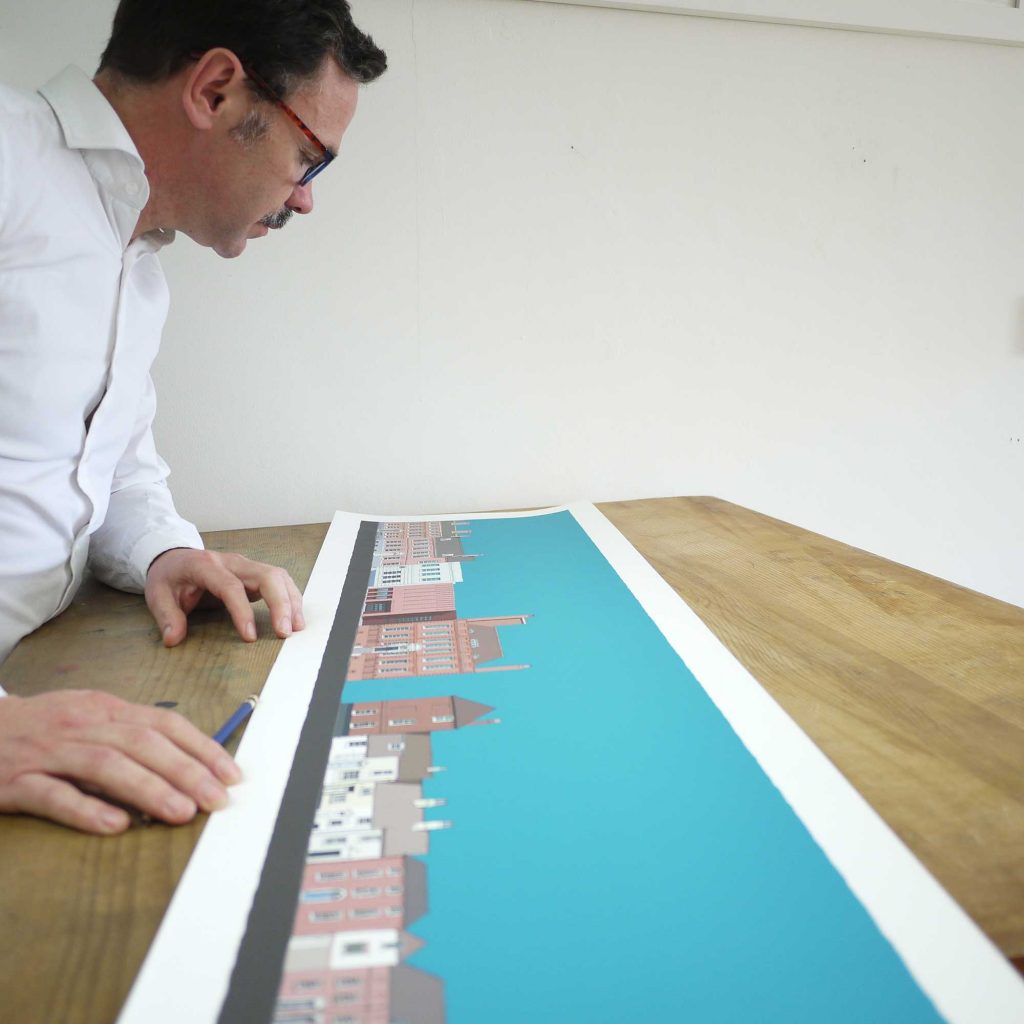 At the studio.
At the Pallant House Gallery Bookshop where this print and others are also available to purchase.
Your print will be sent with Royal Mail signed delivery in a hard cardboard tube. If the print is not to your satisfaction please get in touch to arrange a refund.
If you would like to discuss a purchase, enquire about framing options, or know more about this print please do not hesitate to contact me by email aljguez@gmail.com , mobile 079463811116 or in person by visiting my studio in Brighton.