Print Shop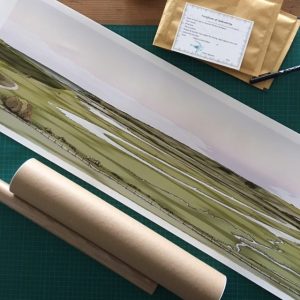 Thank your for visiting my print shop.
The prints are created from original ink drawing with colour added digitally. Printed on art paper using archival inks.
Your print will be sent with Royal Mail signed delivery.  A1 and A3 size prints will be sent in a hard cardboard tube with a double bubble wrap layer. A4 size prints will be sent in a hard cardboard flat package.
Below you can access all my prints,  please note the search box above where you can search prints by subject and themes. When contemplating a print  please note that you can also discover related prints by clicking on different categories. And last there is a menu in the print shop where prints are associated in themes.
Would you like to discuss a purchase, to enquire about framing options, or know more about this print please do not hesitate to contact me by email aljguez@gmail.com , mobile 079463811116 or in person by visiting my studio in Brighton.
Showing all 126 results