Cuckmere Haven Valley Eventide
£192.00
Description
'Cuckmere Haven Valley Eventide.'
Print description
This prints shows the view of Cuckmere Haven Valley. The winding flower-rich chalk grassland of the mouth of the Cuckmere River with the Coastguard Cottages.
Print details
Panoramic format. Print size 124 x 30.5 cm approx. Signed print from a limited edition of 100. From original ink drawing to which I apply colour digitally. Printed on fine art paper using archival inks.
Cuckmere Haven Valley
The route of the  bus bus no.12  goes from Eastbourne to Brighton. It goes through one of the most scenic places in the UK. The Cuckmere Valley. Suddenly Past Friston from the top of the hill this commanding view is revealed.  This scenic landscape looks down onto the valley where the Cuckmere river meanders in large bends before it reaches the sea. In the distance you can spot the famous Coastguard Cottages with the backdrop of Seaford Head Natural Reserve.
The Cuckmere Valley and Cuckmere Haven has inspired artists such as Eric Ravilious, John Piper and Erik Slater. They are also a cultural spot with the annual Artwave festival, the Lapwing Music Festival.
Coastguard Cottages SOS
Recently big storms and lack of government funding have led to destruction of the existing sea defences adjacent to the cottages. This has left the landscape and coastguard cottages vulnerable to the elements. There is an appeal to save them for future generations. You can read about it in this link.
Print collection Eventide
This print belongs to a tonal collection named 'Eventide'. It is inspired by a late evening sea swim by the West Pier in Brighton. That evening the sea was still like a mirror and the hues of soft pink surrounded the scene like candy floss. In addition the word eventide means evening in archaic English.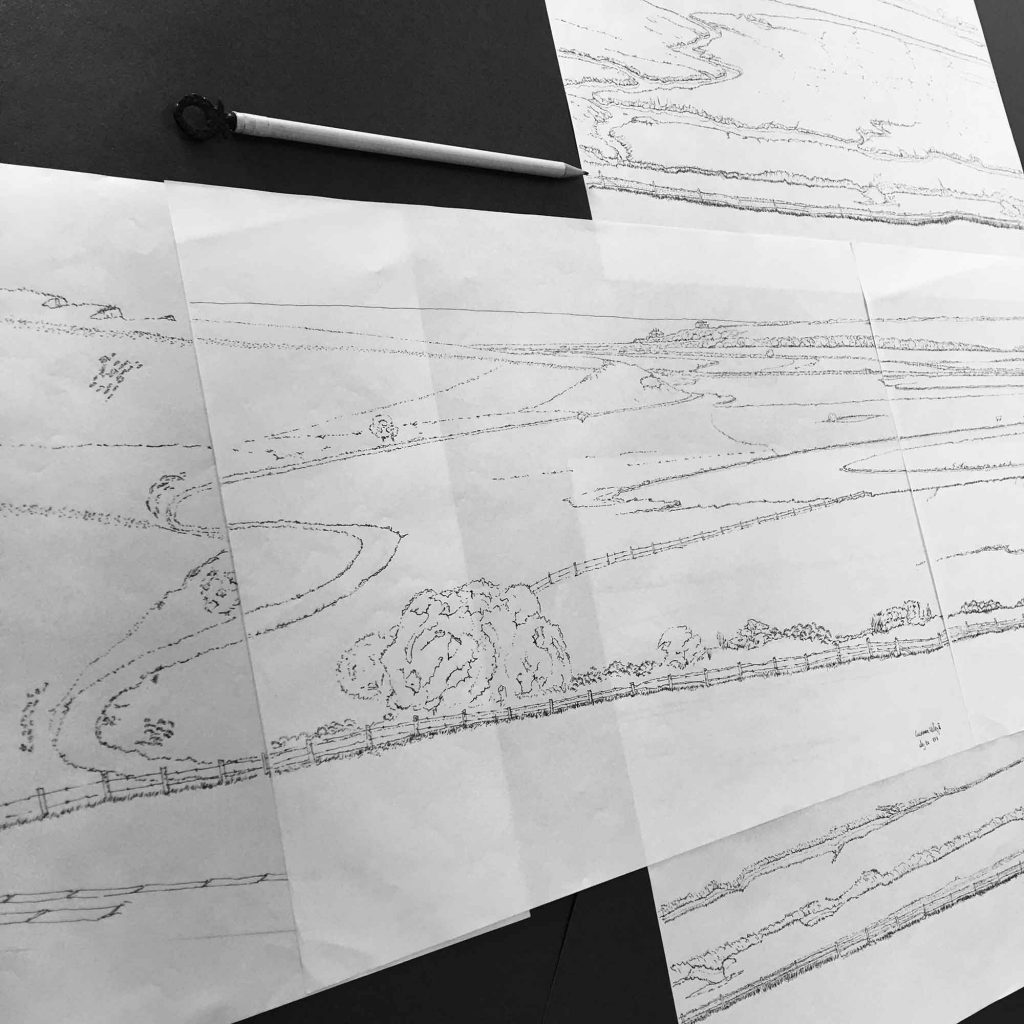 Only logged in customers who have purchased this product may leave a review.