Alej ez. Which is my full name Alejandro Martinez Rodriguez shortened.
e. aljguez@gmail.com
m. 07946381116
Studio Greenhouse, 18 Jew Street, Brighton BN1 1UT United Kingdom
I am an architect and artist. I live and work in Brighton since 2007. I create art prints from my ink drawings to which I apply colour digitally.
These are printing on art paper with archival inks. I issue the large formats in limited editions whilst smaller works form open editions.
My training as an architect dictates the use of line drawing as a form of representation that shows the most precise information about structure. With a concentrating eye I examine and study the subjects of my prints to express with great precision the third dimension which is forced upon the eye from a plane surface. Years of experience in architects studios have provided me with a distinctive knowledge on the operation of line, tone and colour.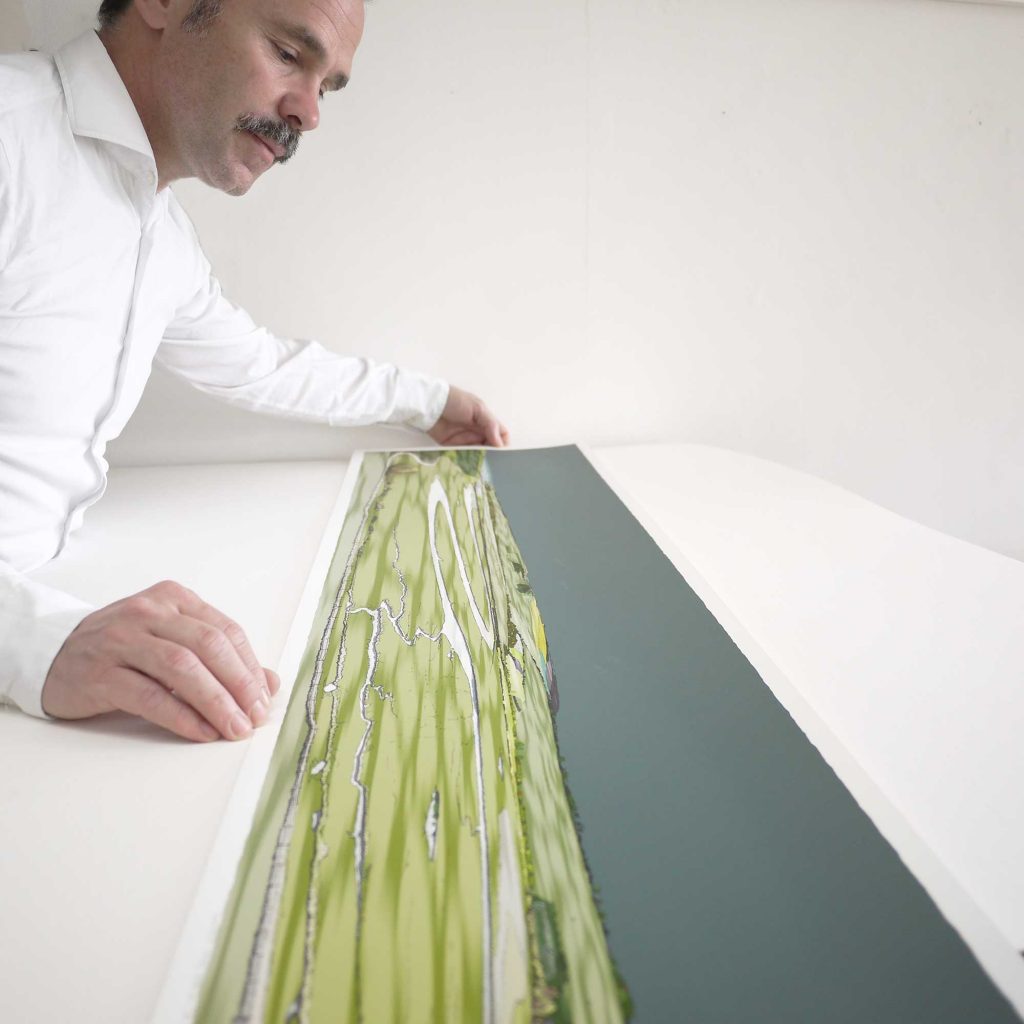 I was born in 1973 in the historic city of Granada, Spain. I studied architecture at Universidad de Sevilla. in August 2000 I moved to London. I studied English at Westminster College where I obtained the Advance Certificate in English Language. During this learning period I worked as a porter first and an accountant at the Park Lane Hotel in Piccadilly. Soon after I joined Rick Mather's Architects and later with MSMR architects. In 2011 I moved to Brighton and worked for Archangels architects until July 2019 when I decided to pursue my career as sole practitioner architect and print maker. I am currently a member of Studio Green House which is a cooperative for creative types.
Every year I plan ahead the prints I would to make. They take nearly a month . I work from my own photographs I take from long walks to the countryside, along sea or in towns. Artwork from other artists is always present from inception for my pieces, even when I go for walk I try to find the exact location for other artists; paintings and drawings. From Samuel Palmer, William Blake, John Piper, Eric Ravilious, John Minton, Paul Nash, David Hockney

At the art studio I produce a line ink drawing with fine liner pens, as fine as 0.05 mm. These base drawings are drawn separately in A3 sheets, sometimes up to five consecutive formats near three metres long. The drawing is scanned and colour is added digitally. They are printed by a professional printers near me. I often go through a series of artist proofs before I am satisfied with the final print.