Glyndebourne Fair Ground Exhibition at Gallery 94 and Christmas Concert Programme Cover 2020
During December 2020, my prints 'Glyndebourne Opera Bleu', 'Glyndebourne Opera Golden Night', 'Birling Gap Starling Murmuration' and 'Firle from Glynde' were shown in an art show called 'Fair Ground' at Gallery 94 in Glyndebourne. The exhibition reflected on the poem 'Sussex' by Rudyard Kipling which you can read next.
God gives all men all earth to love,
But since man's heart is small,
Ordains for each one spot shall prove
Beloved over all.
Each to his choice, and I rejoice
The lot has fallen to me
In a fair ground – in a fair ground –
Yea, Sussex by the sea!
Gallery 94 Glyndebourne
Fair Ground exhibition is hosted by Glyndebourne Gallery 94 from 1 November – 18 December 2020. You can visit this exhibition online. You can find me at the end of the second page.
www.glyndebourne.com/about-us/art-at-glyndebourne/online-exhibition-fair-ground/
Curator Nerissa Taysom created an extraordinary group exhibition that celebrated the breadth and talent of artists working in Sussex. Bringing together more than 80 new works, the exhibition showcased new talent alongside internationally recognised artists.
My work was introduced with the following description:
'Ez's architectural training is clear in his prints – the delicate use of line, the precision of structures and forms, the scale and sense of space conveyed in colour and tone. But these are more than just aerial views of much loved places. Ez's meticulous colour blocking and rhythmic use of line command an emotional response, a delight in a treasured memory, of making space and sense in the world.'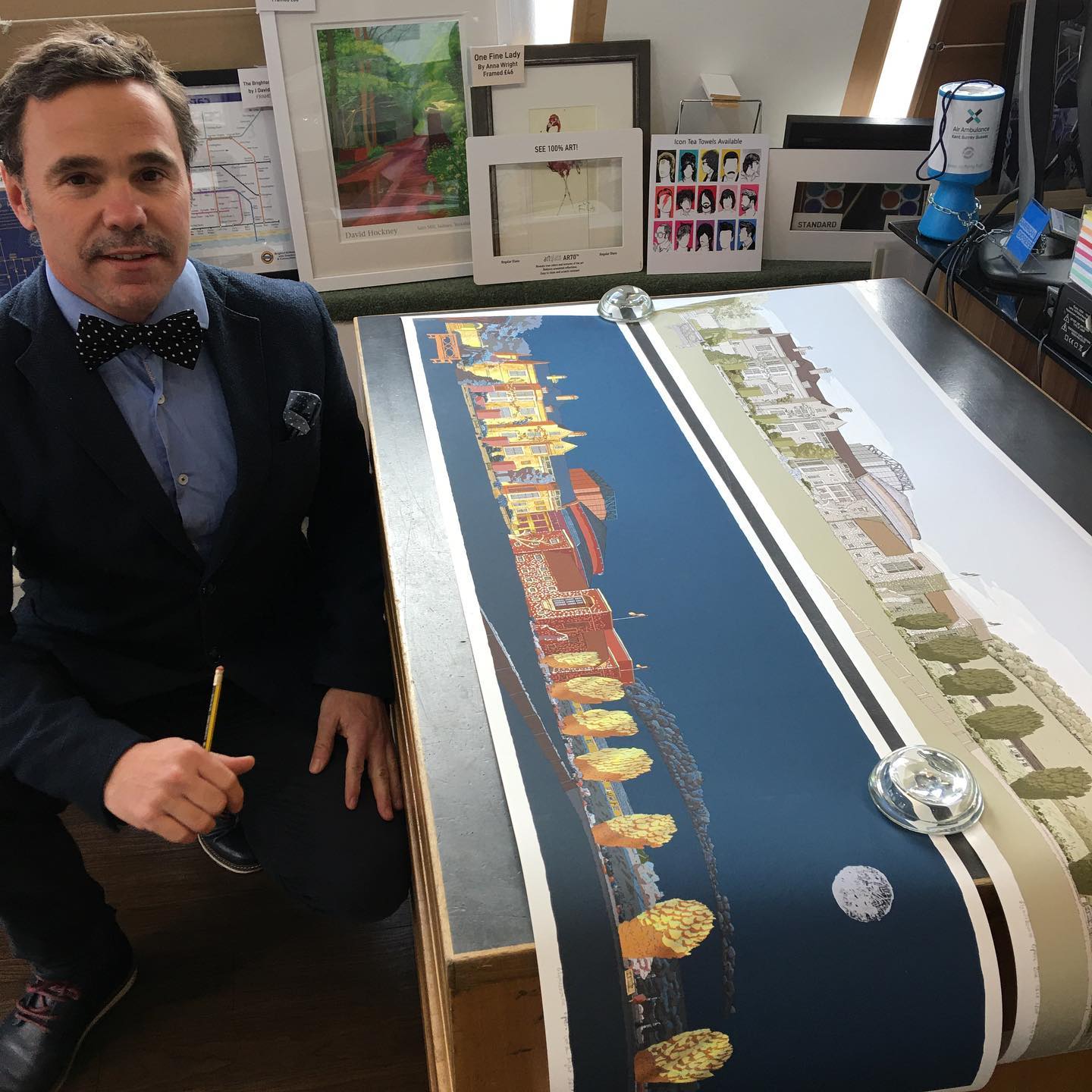 Christmas Concert Programme Cover 2020
In December 2020 I collaborated with Glyndebourne to put together the design for the cover of the Christmas Concert Programme. My print 'Glyndebourne Opera Golden Night' was selected as it has a festive and ethereal feel.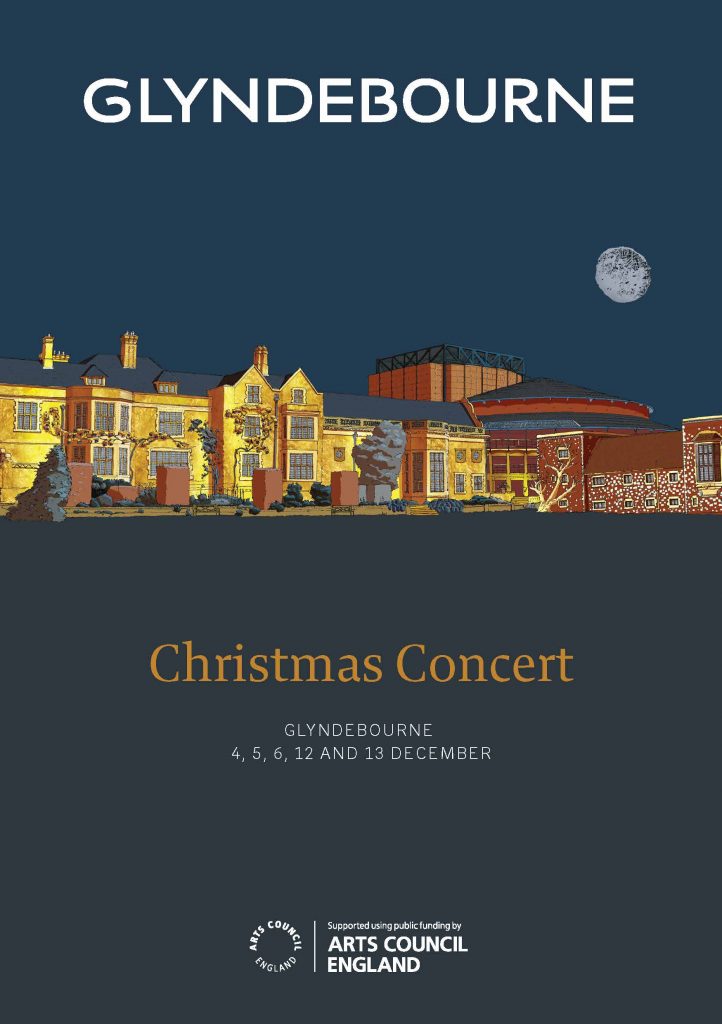 Glyndebourne Shop and Gallery
After the show 'Fair Ground' finished, Glyndebourne continued showcasing my work for sale at their shop and gallery. If you are as enthusiastic as I am about Glyndebourne and opera, why not support them and at the same time take home a memento of this wonderful place? In this link you can visit Glyndebourne shop.