Dolphins of Brighton West Pier
£40.00 – £310.00
Description
'Dolphins of Brighton West Pier.'
Print details
I create this print from my original ink drawings to which I apply colour digitally. It is printed on fine art paper using archival inks. I issue the formats A0, A1 & A2  as limited editions of 100 where I individually sign and number each print.  The smaller formats A3 and A4 are form open edition signed prints.
Print description
The remains of the Victorian Brighton leisure West Pier accompanied by a pod of dolphins. A pod of dolphins is made of twelve dolphins. The composition suggests that The West Pier is the sixth couple that completes a pod. Together they form a perfect symmetric hexagon. In ancient Rome dolphins were in charge of bringing the souls of the dead to the Islands of the Blessed. As such these dolphins lead the West Pier to its final days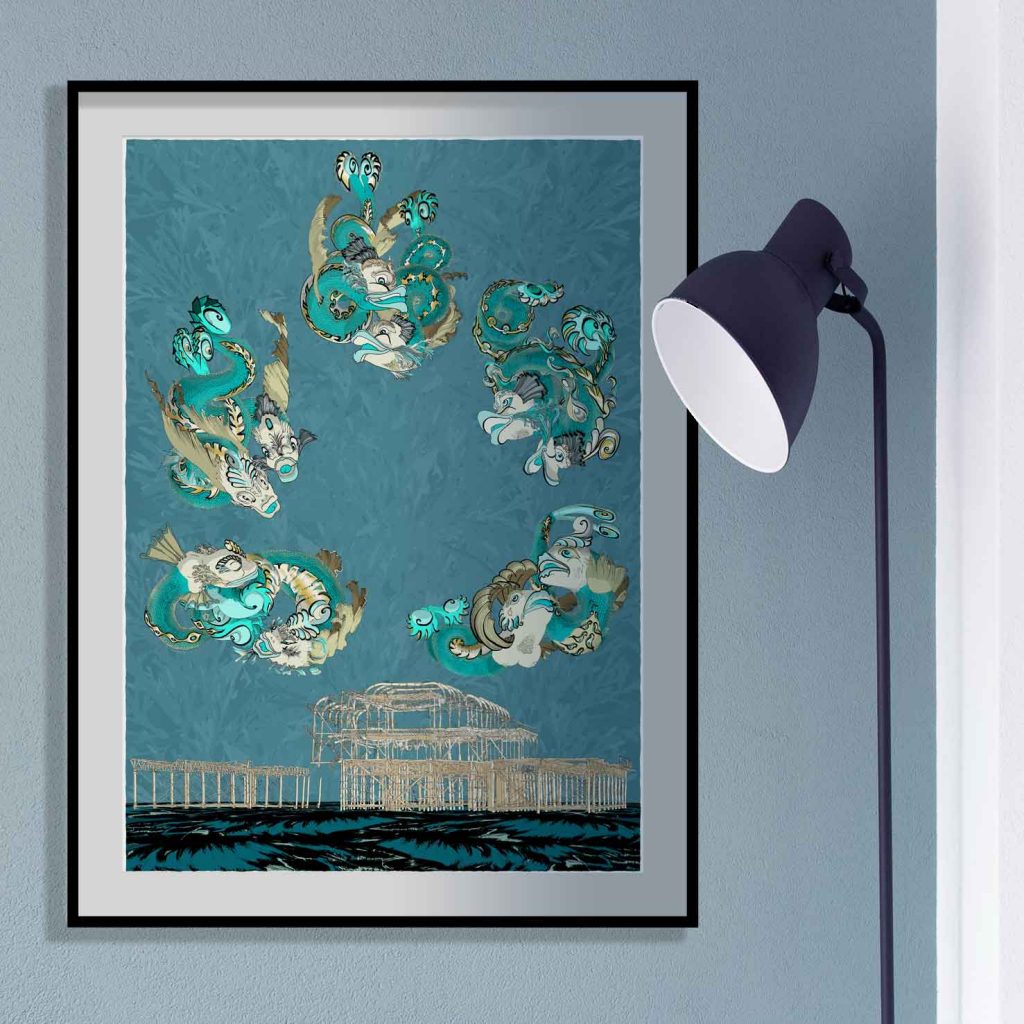 Additional information
| | |
| --- | --- |
| Dimensions | N/A |
| Print sizes: standard portrait and square | A0 print size, portrait, A1 print size, portrait, A2 print size, portrait, A3 print size, portrait, A4 print size, portrait |
Only logged in customers who have purchased this product may leave a review.