Firle from Glynde Emerald Skies
£192.00
Description
'Firle from Glynde Emerald Skies'
Print details
Panoramic format. Print size 124 x 30.5 cm approx. Signed print from a limited edition of 100. From original ink drawing to which I apply colour digitally. Printed on fine art paper using archival inks.
Print description
This print shows the iconic view of Firle from Glynde. If you are in the area please do visit the 12th century St Peters Church at Firle to admire the  John Piper's 'Tree of Life' stained window. I studied the the vibrant colour palette of this stain window to use it as a reference for my print. I have done this walk from Glynde to Lewes many times and always have enjoyed this view. It has a tone of peace that brings to my mind the lovely poem by D. H. Davis 'Leisure' written back in 1912 that is so relevant these days. Quoted 'What is this life if, full of care, We have no time to stand and stare. No time to stand beneath the boughs And stare as long as sheep or cows. No time to see, when woods we pass, Where squirrels hide their nuts in grass….'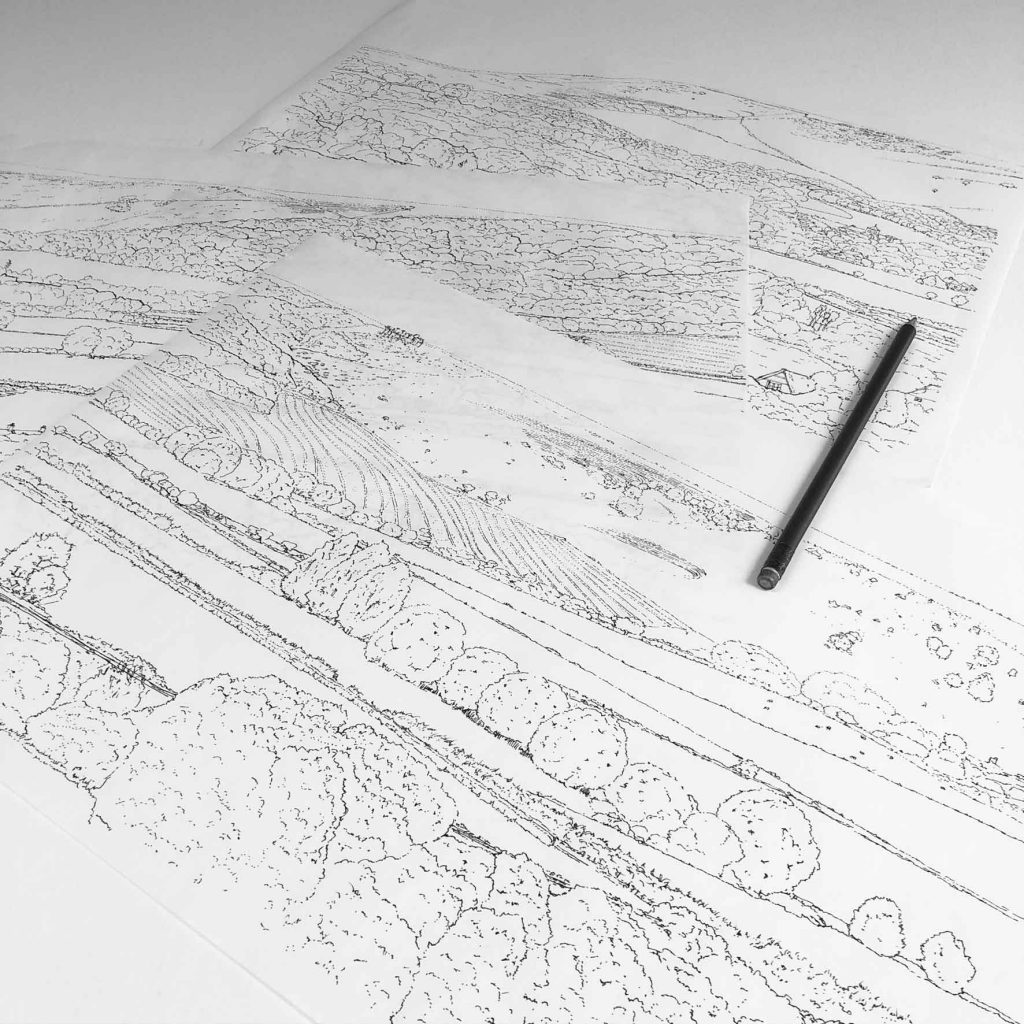 Only logged in customers who have purchased this product may leave a review.