I360 Palace Pier Bandstand Ocean Blue
£192.00
88 in stock
Description
'I360 Palace Pier Bandstand Ocean Blue'.
From original ink drawing with colour added digitally. Printed on art paper using archival inks.
Panoramic Print. Paper size 82 x 30.5 cm approx.
From a limited edition of 100, the print is signed and numbered.
This print shows some of Brighton most charismatic landmarks: the British Airways panoramic lift, The Palace Pier, the Bandstand. All of this along the Brighton Promenade with its distinctive green painted railing and Chinoiserie style Victorian street lights.
This print belongs to a tonal collection named 'Ocean Blue'. It reflects the aquamarine colours of the sea I encountered one summer day walking on the Palace Pier in Brighton with the 'Big Blue' underneath my feet glistening through the cracks between the planks of the wooden deck. And later lounging on a deck chair watching the English Channel framed in the horizon by the white lattice of Victorian wrought iron railings.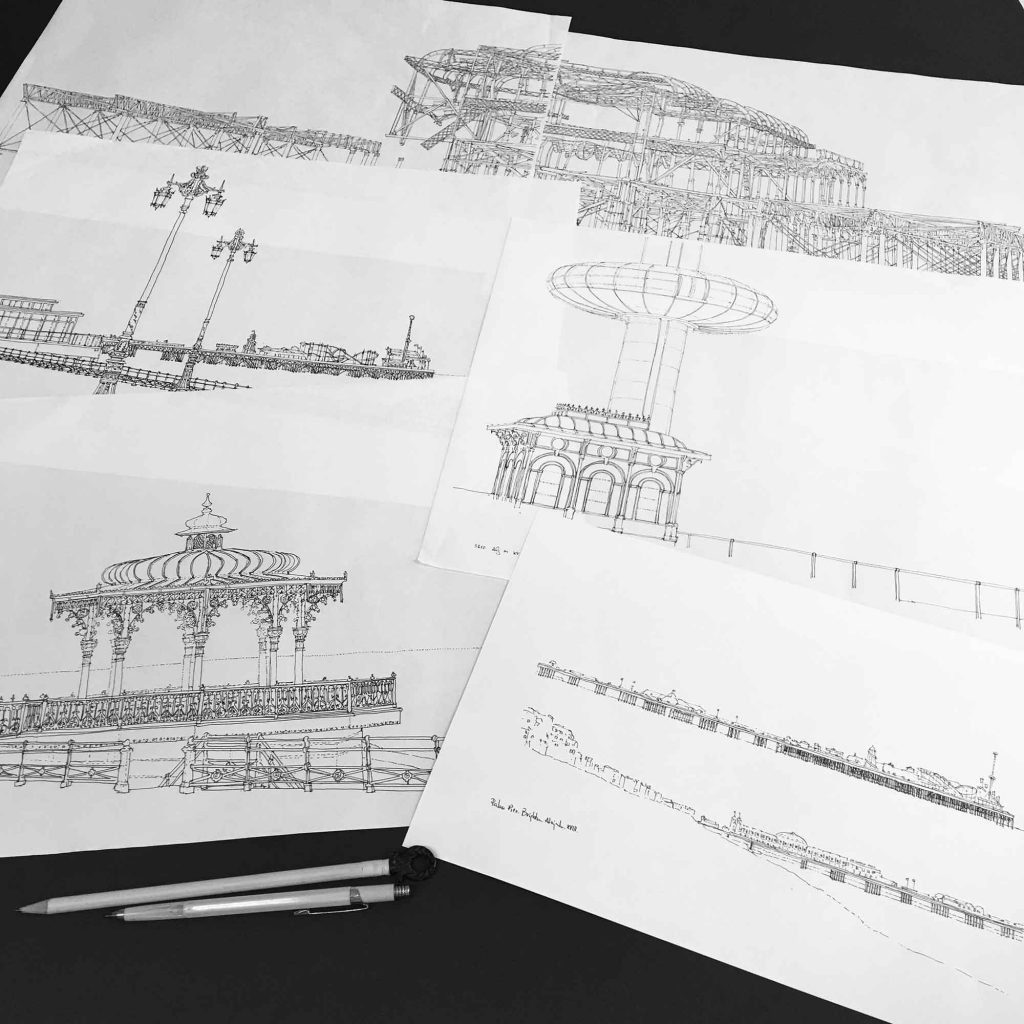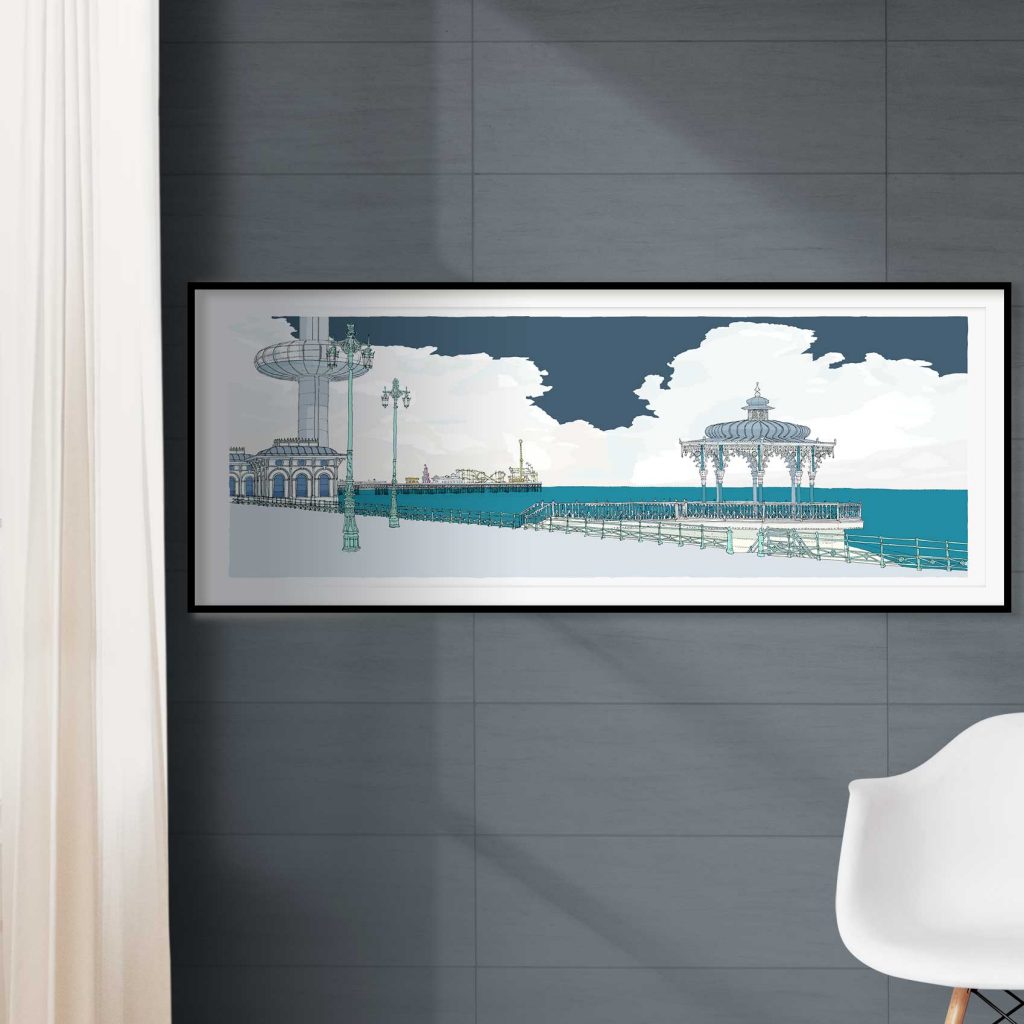 Only logged in customers who have purchased this product may leave a review.