Hove Brighton Shore Silver
£192.00
Description
'Hove Brighton Shore Silver.'
Print description
Panoramic view of the iconic Hove and Brighton Shore. The view looks East from the end of Western Lawns by the Hove Deep Sea Anglers Club. On a clear day, the view reaches nearly twenty miles to the East, as far as Belle Tout Lighthouse which sits on top of the chalk cliffs within the South Downs National Park.
Print details
Panoramic format. Print size 124 x 30.5 cm approx. Signed print from a limited edition of 100. From original ink drawing to which I apply colour digitally. Printed on fine art paper using archival inks.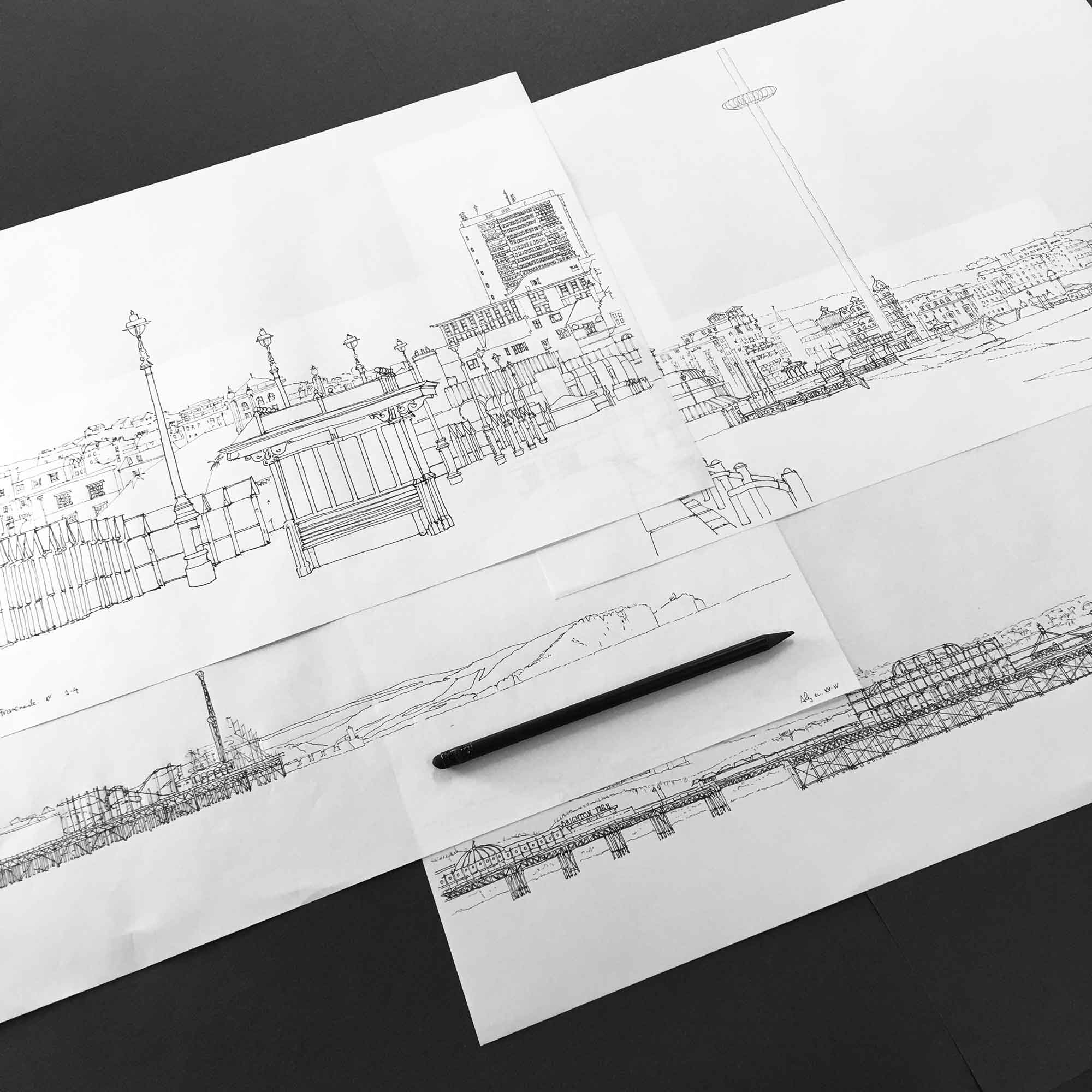 Naming this print. Hove and Brighton Shore
The correct way to address this city is 'The City of Brighton and Hove'. I have alter the order in my name because in this view in order of appearance you can see Hove first and Brighton follows. This also generates an unique name which is always useful.
Only logged in customers who have purchased this product may leave a review.