Kemptown Brighton Promenade Pebble Beach
£192.00
Description
'Kemptown Brighton Promenade Pebble Beach'
Print description
View of Brighton and Hove from the raised cliff of Kemptown at Marine Parade.
Print details
Panoramic format. Print size 124 x 30.5 cm approx. Signed print from a limited edition of 100. From original ink drawing to which I apply colour digitally. Printed on fine art paper using archival inks.
Kemptown
Kemptown stands high on a cliff before it drops into Madeira Drive. Marine Parade has typical bow fronted terraced houses. Half way through Marine Parade stands the Victorian Lift which is beautifully designed in Chinoiserie style whit dragon scales and mythological dolphins on its roof.
Past Kemptown, the unmissable 1960's Sussex Heights define the outline of the city. Next stands the contemporary British airways I-360 whilst the historic Brighton Palace Pier makes its way on the sea. The landscape continues in the distance with Shoreham Scottish Power Thermal Station, two wind turbines and the Shoreham industrial Harbour. Worthing and even surprisingly Worthing Pier appear as the last elements touching the horizon.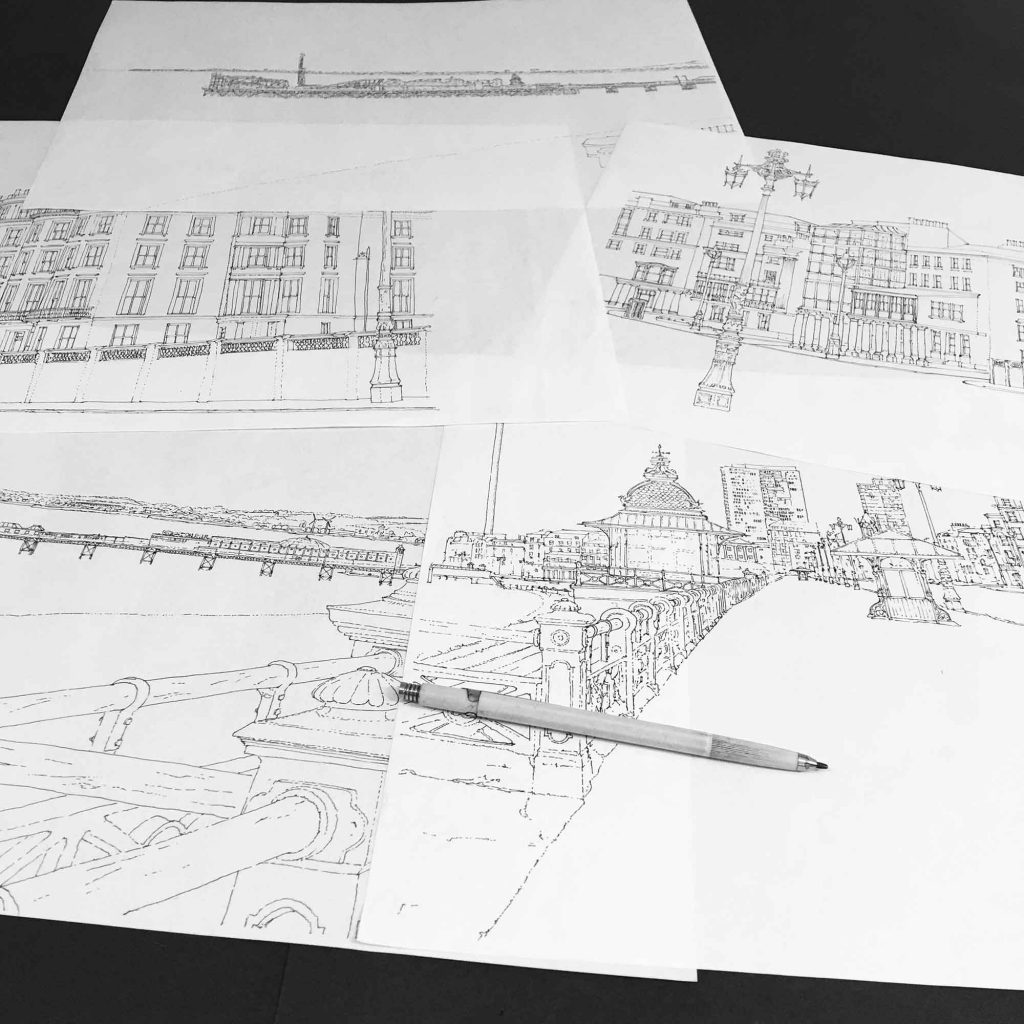 Kemptown Art Association
Between 2016 and 2018 I was fortunate to live in Arundel Terrace in Kemptown. Remarkably with the keys of the flat I was renting also came the keys to Sussex Square's private gardens which are a jewel among the gardens of Brighton and Hove. At that time I joined the Kemptown art association of which I am still a proud member.
Print collection Pebble Beach
This print belongs to a tonal collection that I have named 'Pebble Beach'. Specifically the palette for this collection reflects the variation of colours and tones in the beach pebbles that can be found along the East Sussex Coast. In fact the pebbles are flint, a hard grey rock found in the chalk cliffs. Through natural erosion the flints are released from the cliffs and slowly make their way through to form the pebble beaches.
Connecting artworks Brighton and Hove panoramic prints
In a similar Fashion I have completed two other large panoramas of Brighton and Hove. You can find these by following these links.
Hove Brighton Promenade Pebble Beach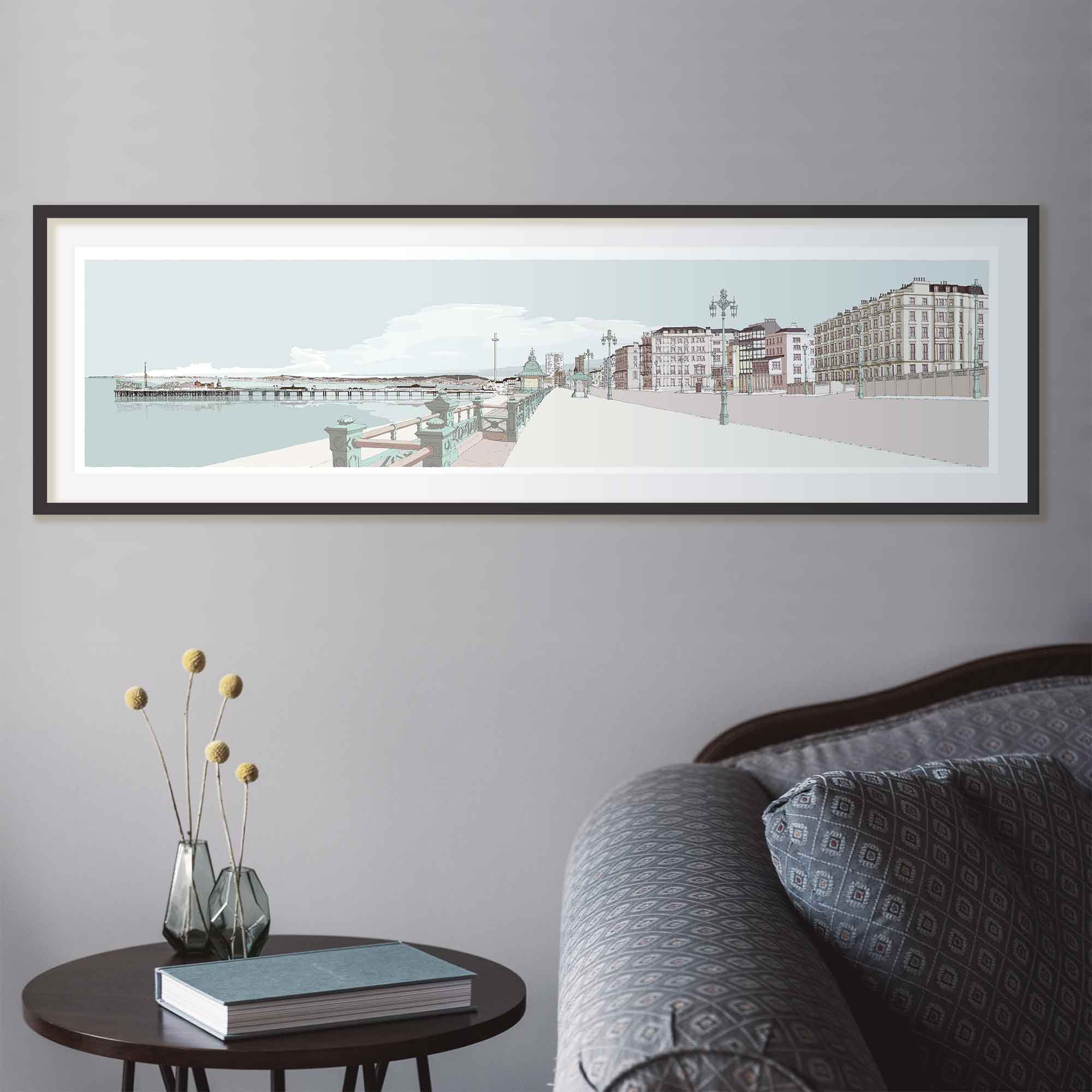 Only logged in customers who have purchased this product may leave a review.