Hove Brighton Promenade Pebble Beach
£192.00
95 in stock
Description
'Hove Brighton Promenade Pebble Beach.'
Print description
Panoramic view of the iconic Hove and Brighton promenade. The view looks East from the end of Western Lawns by the Hove Deep Sea Anglers Club. On a clear day, the view reaches nearly twenty miles to the East, as far as Belle Tout Lighthouse which sits on top of the chalk cliffs within the South Downs National Park.
Print details
Panoramic format. Print size 124 x 30.5 cm approx. Signed print from a limited edition of 100. From original ink drawing to which I apply colour digitally. Printed on fine art paper using archival inks.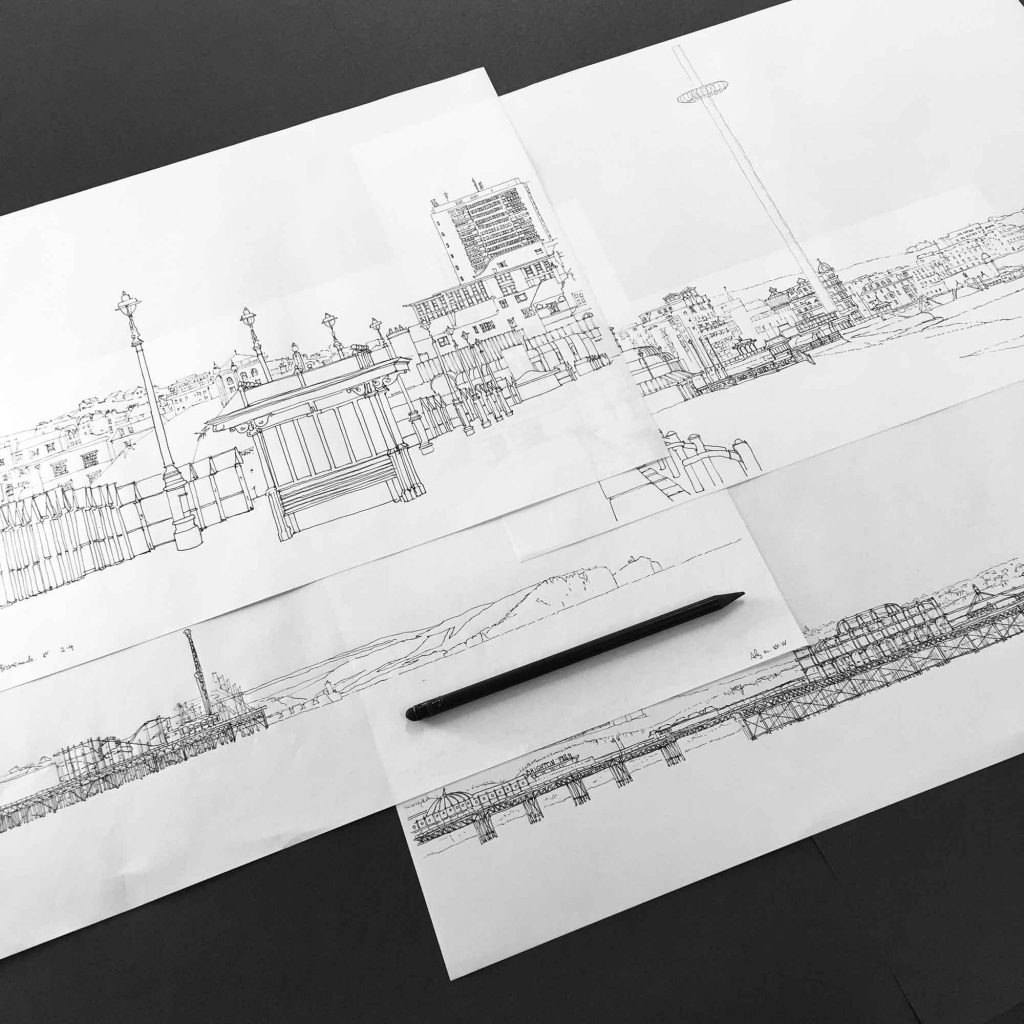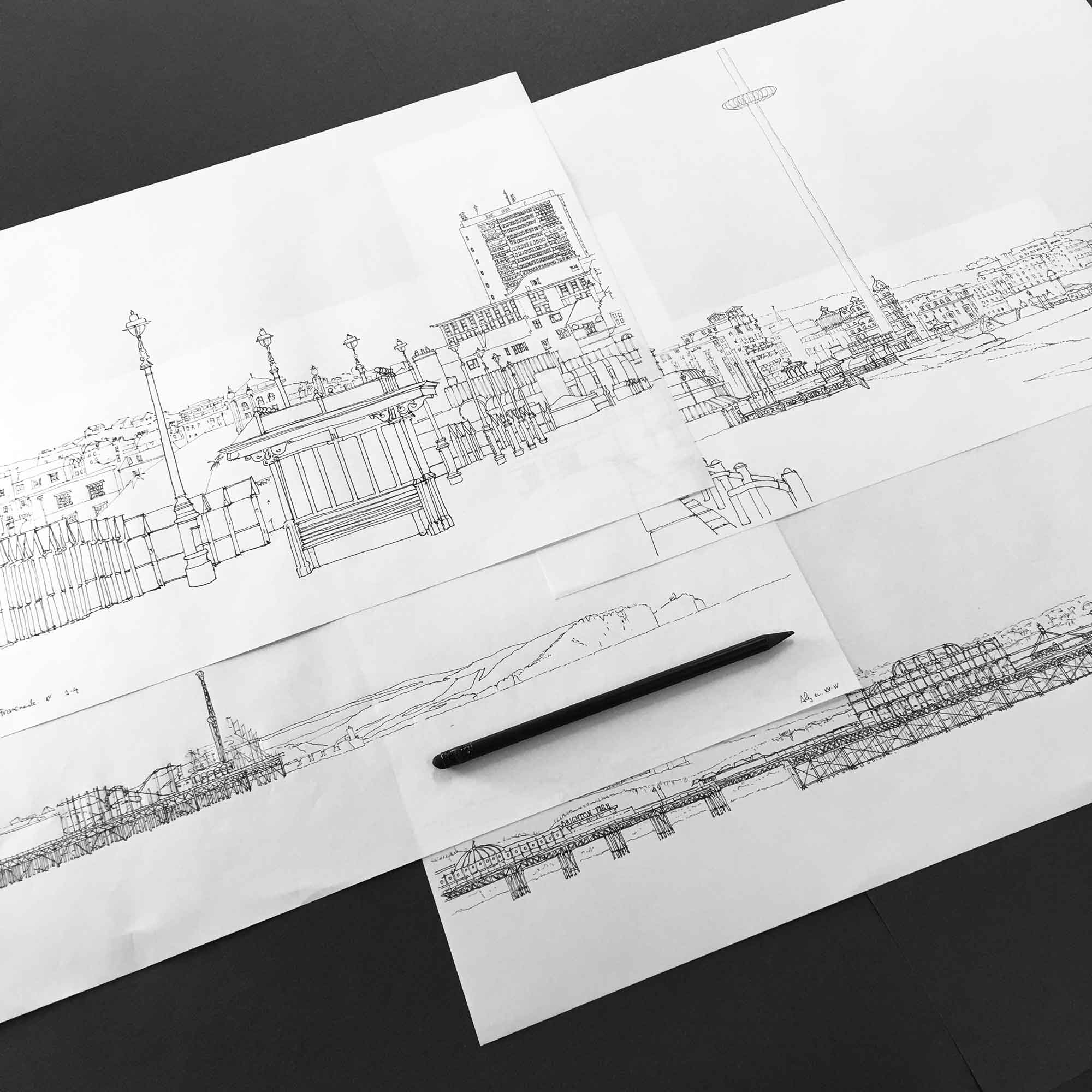 Naming this print. Hove and Brighton Promenade
By all means the correct way to address this city is 'The City of Brighton and Hove'. I have changed the order simply because the view shows first Hove followed by Brighton. Also to give it an unique name
In View
This comprehensive view of Brighton and Hove seafront show many landmarks and buildings found along the historic seafront: Sussex Heights, The Hilton Metropole, Sussex Square in Kempton, Roedean School, Beacon Mill in Rottingdean. Towards the far end is the Blind Veterans  , and further
Print collection Pebble Beach
along on the hills of the Seven Sisters is Belle Tout Lighthouse within the South Downs National Park.
Print collection Pebble Beach
This print belongs to a tonal collection that I have named 'Pebble Beach'.  Specifically the palette for this collection reflects the variation of colours and tones in the beach pebbles that can be found along the East Sussex Coast. In fact the pebbles are flint, a hard grey rock found in the chalk cliffs. Through natural erosion the flints are released from the cliffs and slowly make their way through to form the pebble beaches.
Connecting artworks Brighton and Hove panoramic prints
In a similar Fashion I have completed two other large panoramas of Brighton and Hove. You can find these by following these links.
Kemptown Brighton Promenade Pebble Beach