London River Thames by Westminster Bridge Pebble Beach
£192.00
Description
'London River Thames by Westminster Bridge Pebble Beach.'
Print details
Panoramic format. Print size 124 x 30.5 cm approx. Signed print from a limited edition of 100. From original ink drawing to which I apply colour digitally. Printed on fine art paper using archival inks.
Print description
This print is a comprehensive view of the Bank of the river Thames from Westminster Bridge. In View are: Scotland Yard, Victoria Embankment, The Monument to the RAF, The Royal Air Force Memorial, The Adelphi Building, The Savoy Hotel, The Hungerford Bridge and Golden Jubilee Bridges, The Barbican, The Festival Hall, St Paul's Cathedral, The London Television Centre, The South Bank Tower, The Shell Centre, The London Eye, The County Hall with the London Aquarium, The South Bank Lion, also known as the Red Lion, St Thomas' Hospital and The Westminster Bridge over The Thames.
This print belongs to a tonal collection that I have named 'Pebble Beach'. The palette for this collection reflects the variation of colours and tones in the beach pebbles that can be found along the East Sussex Coast. The pebbles are flint, a hard grey rock that was deposited in the chalk cliffs; through natural erosion the flints are released from the cliffs and slowly make their way through a natural process to form the pebble beaches.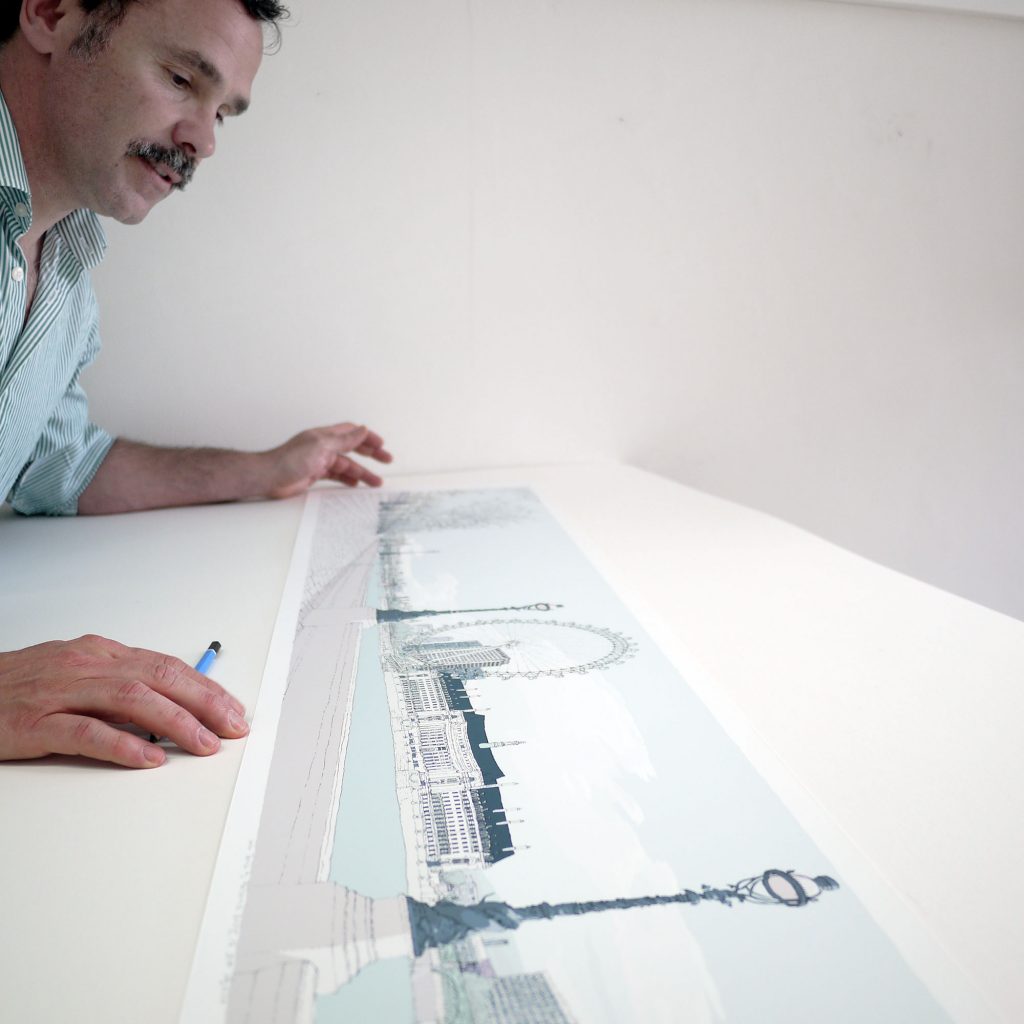 Only logged in customers who have purchased this product may leave a review.