Seven Sisters Cliffs Walk Brass Point
£48.00 – £249.00
Description
Seven Sisters Cliffs Walk Brass Point
Print description
Aerial perspective view of Haven Brown Towards the East with Birling Gap and Belle Tout in the distance.
Print details
I created this print from my original ink drawings to which I apply colour digitally. Printed on fine art paper using archival inks. From a limited edition of 100. I individually sign and number each print. This print is available in the following formats and prices:
30 x 30cm (11.8 x 11.8 inches)  £48
50 x 50cm (19.7 x 19.7 inches) £98
70 x 70 cm (11.8 x 11.8 inches)  £249
---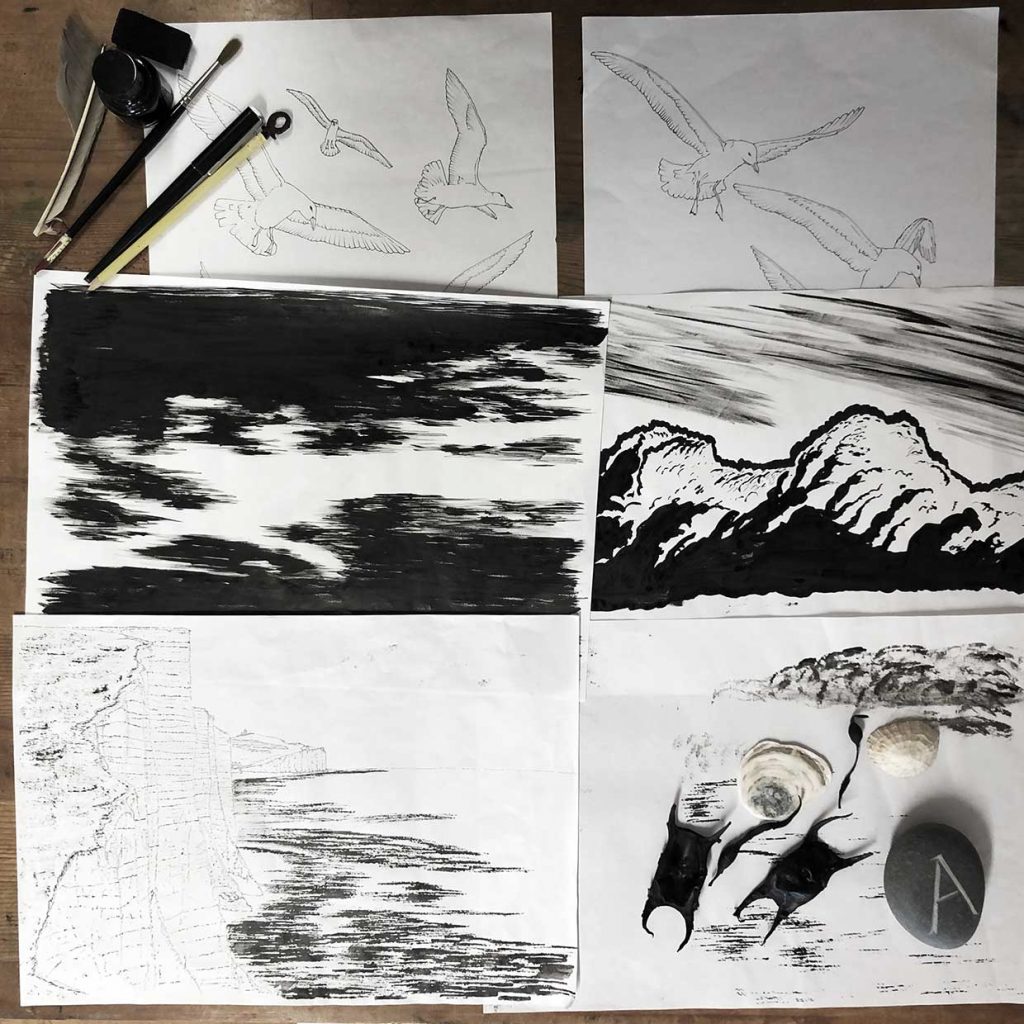 Photograph of print base drawings. I make these formats with calligraphic brushes, fine-line markers, and other tools; ; in watercolour, ink and charcoal and  on separate sheets of A3 size marker paper. These are scanned and form the main line work and patterns in the final print.
---
Art print close up details: Gap and Belle Tout buildings in the distance, walkers on top or the hill, seagulls and rocks.
---

Composition study of  identified lines of structure and proportions within the landscape and the square format of the print.
---
Art print 'Seven Sisters Cliffs Walk Brass Point' framed in a dark grey square edge frame with a snow white colour surround mount.
Additional information
| | |
| --- | --- |
| Dimensions | N/A |
| Print sizes: standard portrait and square | 50 x 50 cm print size, square, 30 x 30cm print size, square, 70 x 70cm print size, square |