Seven Sisters Walk Cuckmere Haven to Birling Gap
£48.00 – £120.00
Description
'Seven Sisters Walk Cuckmere Haven to Birling Gap'
Print description
View of the beach at the Cuckmere river mouth with Haven Brown cliff and in the distance Birling Gap and Belle Tout. This edition has been reworked to add more detail to the landscape in the distance.
Print details
I created this print from my original ink drawings to which I apply colour digitally. Printed on fine art paper using archival inks. From a limited edition of 100. I individually sign and number each print.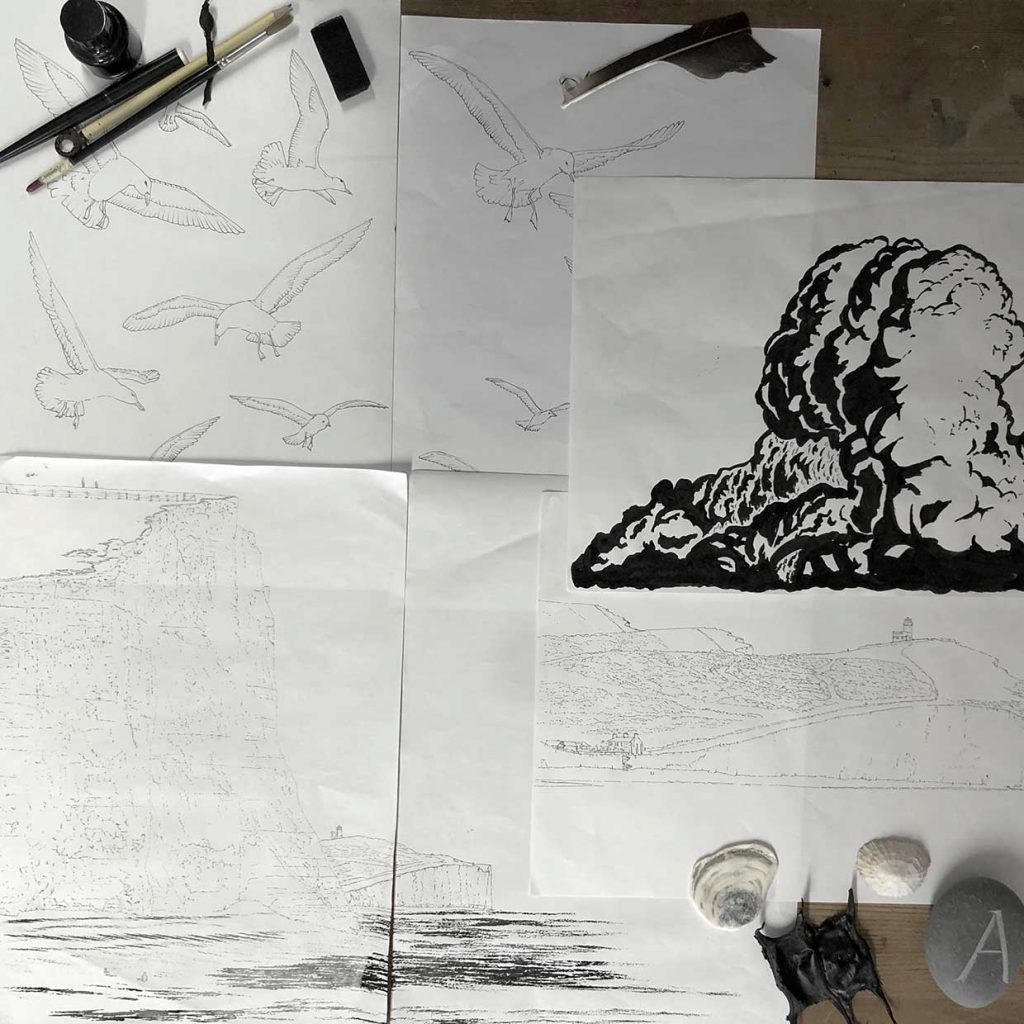 Seven Sisters Walk. Chalk geology
The Chalk cliffs in the South East define the edge of the country in a dramatic manner. If you stand on the beach at Cuckmere Haven in Sussex, when you look up the cliffs look like white towers against the blue sky.
But the chalk formations does not stop in the cliffs, it runs underneath the Channel and reappears as another set of white cliffs, which the French call the Côte d'Albâtre or the Alabaster Coast. These cliffs at the other side of the English Channel were much painted by Monet, Pissarro and Renoir. Chalk, which the English often seem to think as peculiarly their own, also spreads its realm under northern France, and sporadically in places of Scandinavia, the Netherlands and Germany.
Additional information
| | |
| --- | --- |
| Dimensions | N/A |
| Print sizes: standard portrait and square | 30 x 30cm print size, square, 40 x 40cm print size, square, 60 x 60 cm print size, square |
Only logged in customers who have purchased this product may leave a review.