Hove Brighton Beach Promenade Antique Blue and Ochre
£192.00
Description
'Hove Brighton Beach Promenade Antique Blue and Ochre'.
Print description
Panoramic view of the iconic Hove and Brighton beach promenade. The view looks East from the end of Western Lawns by the Hove Deep Sea Anglers Club. On a clear day, the view reaches nearly twenty miles to the East, as far as Belle Tout Lighthouse which sits on top of the chalk cliffs within the South Downs National Park.
Print details
Panoramic format. Print size 124 x 30.5 cm approx. Signed print from a limited edition of 100. From original ink drawing to which I apply colour digitally. Printed on fine art paper using archival inks.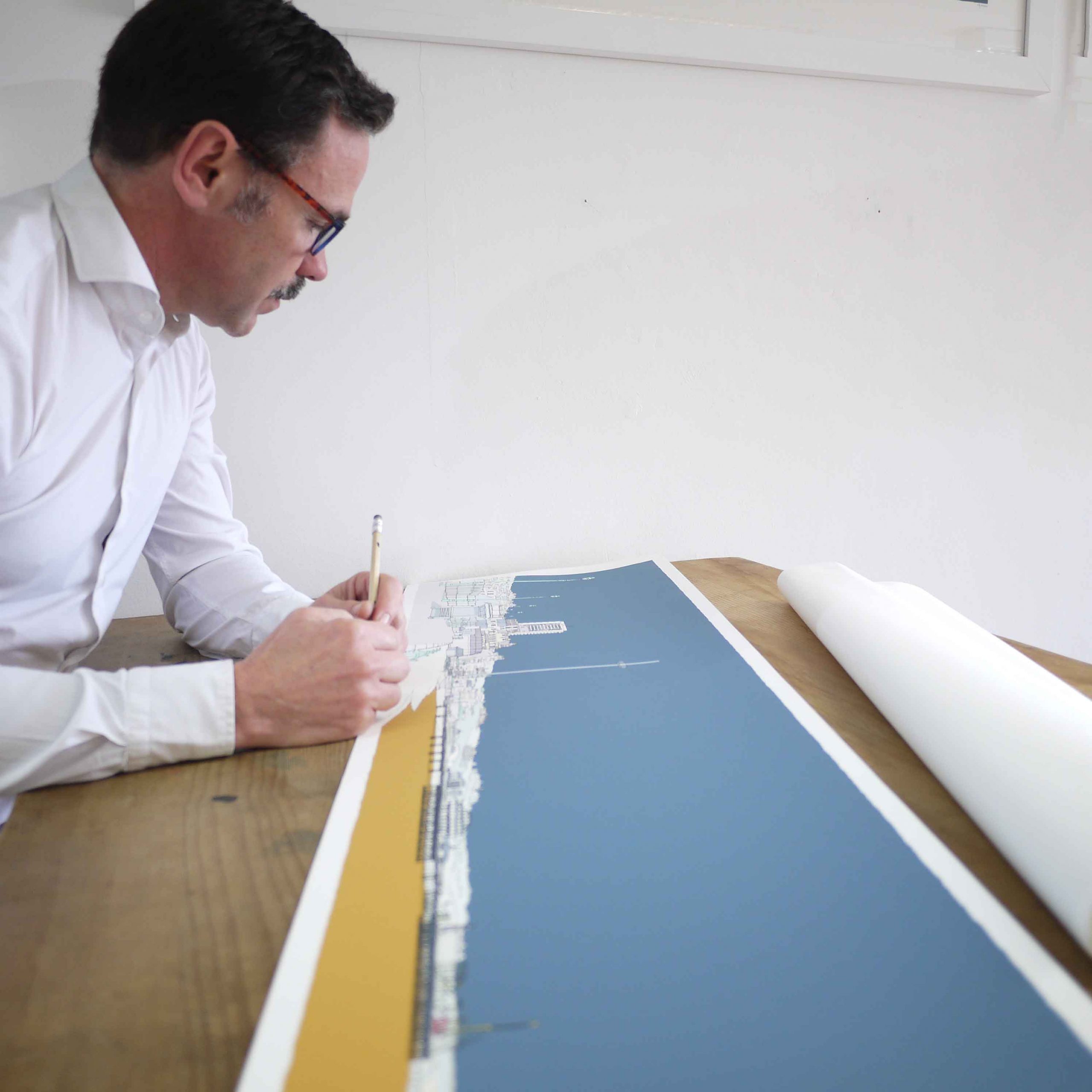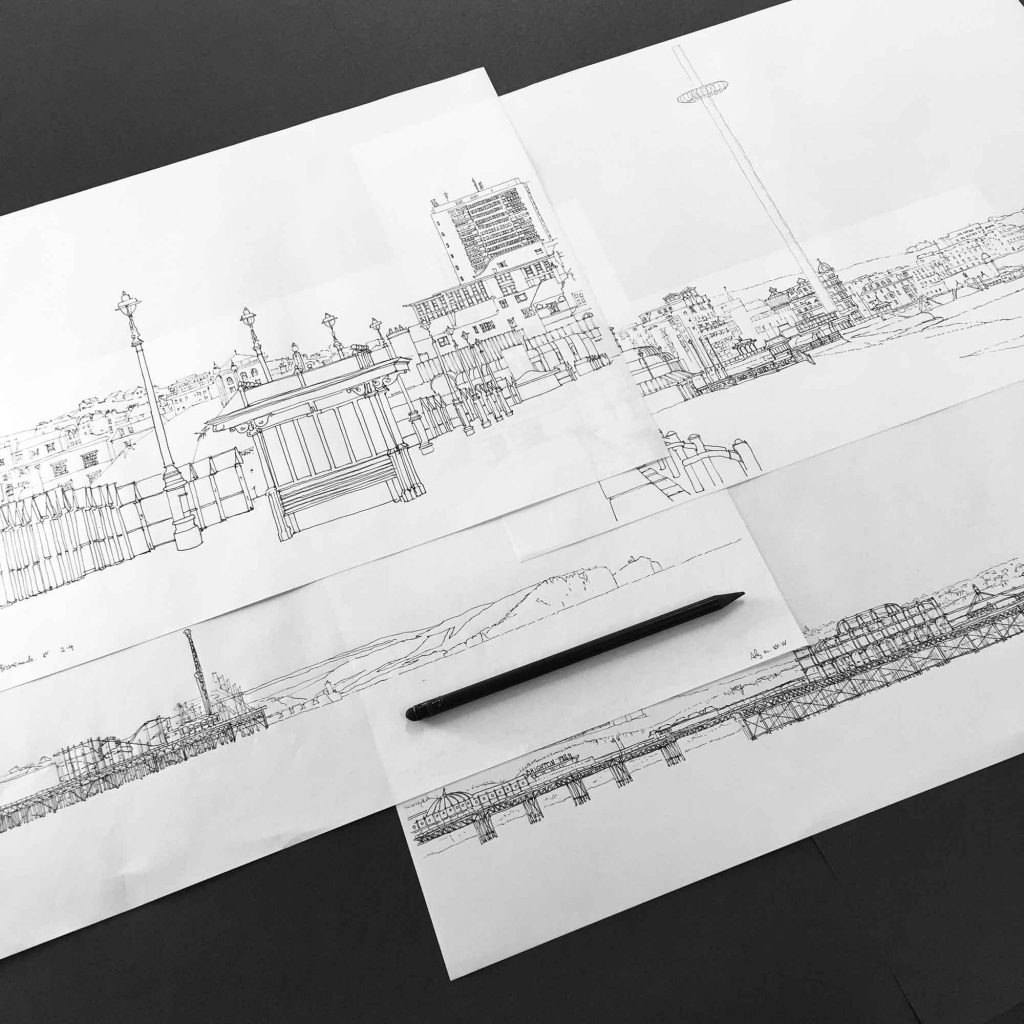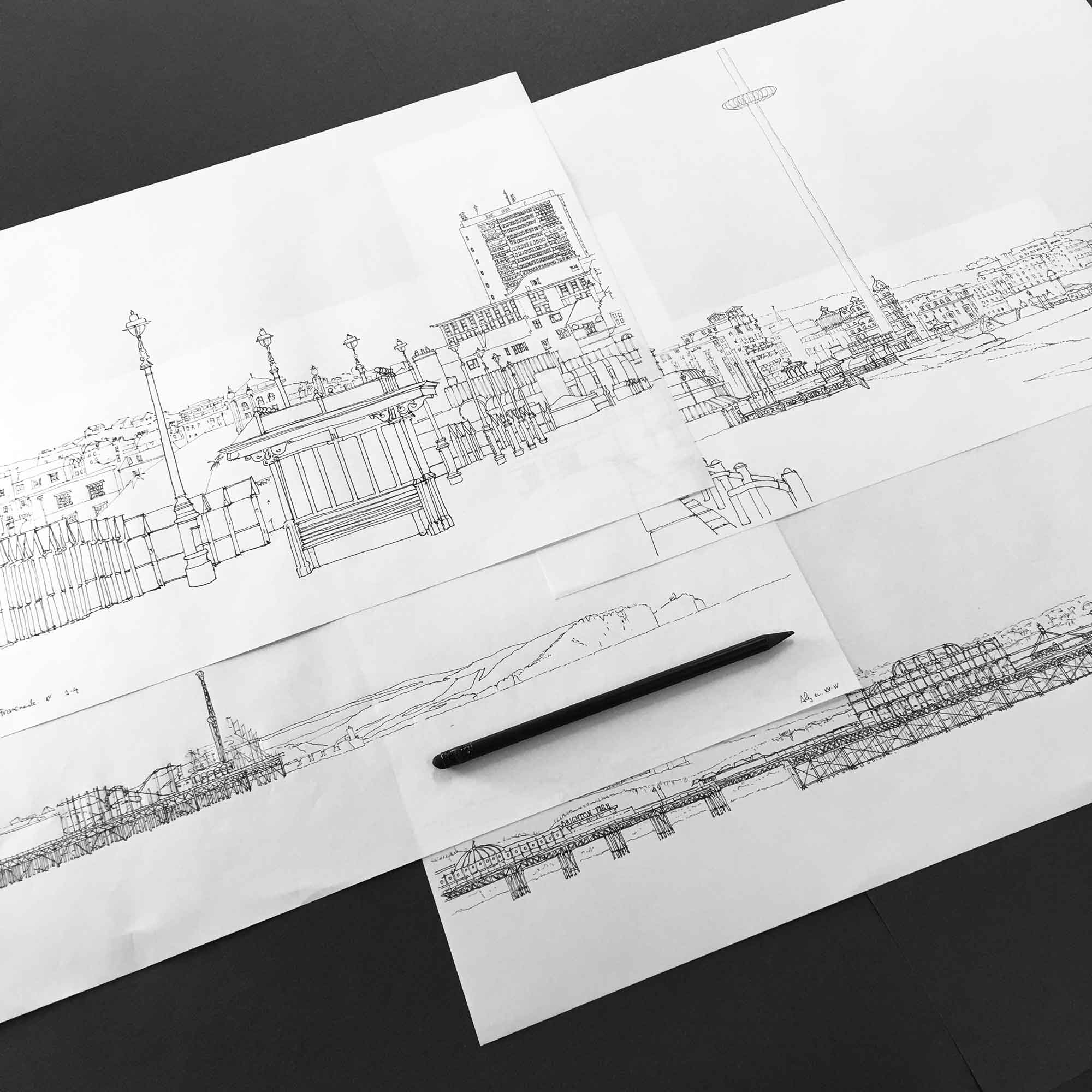 Print Collection Antique Blue and Ochre.
This print belongs to a tonal collection named 'Antique Blue and Ochre'. This is the first colour scheme palette I created. The colours are inspired from a small antique drawing of a palace in India from a drawing I found at the Museum of Fine Arts in San Francisco. It has a contemporary tone with echoes from the past.
Naming this print.
The correct way to address this city is 'The City of Brighton and Hove'. I have changed the name simple because in this view in order of appearance you can see Hove and Brighton follows. This also generates an unique name which is always useful.
Other panoramic prints of Brighton and Hove
The Seafront of Brighton and Hove is a recurrent source of inspiration in my art. Below you have links to two more landscapes I have created. It is a fascinating scene with architecture built on the sea , the leisure piers, and the backdrop of the Sussex Coast.
Only logged in customers who have purchased this product may leave a review.