West Pier Cormorants Antique Ochre and Blue
£40.00 – £310.00
Description
'West Pier Cormorants Antique Ochre and Blue'
Print description
This art print depicts a section of the remains of the West Pier with cormorants on it. Cormorants live on the West Pier, you can easily recognise them by their long necks and unique profiles when they open their wings to the sun to dry them. This behaviour responds to the need to care for and thoroughly dry their feathers to make them water resistant as cormorants are natural sea-divers.
Print details
I created this print from my original ink drawings to which I apply colour digitally and then print on fine art paper using archival inks. I issue the formats A0, A1, A2, A3 & A4 as limited editions of 100 where I individually sign and number each print.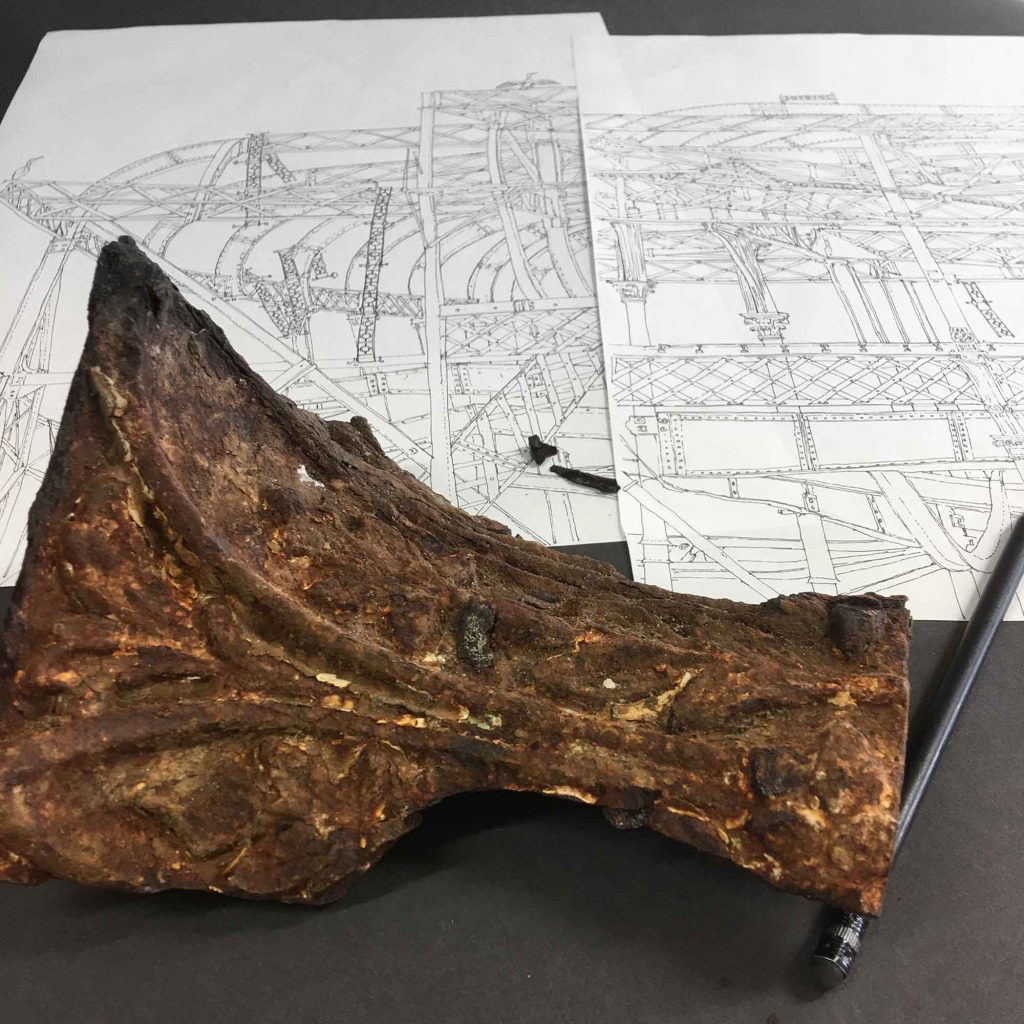 Cormorants
If you are observant of wildlife you might have spotted cormorants drying their wings on the ruins of the West Pier in Brighton. These birds are rather elegant with their slender figure, long necks and anthracite iridescent feathers. To my mind comes a poem attributed to Christopher Isherwood that goes like this : "The Common Cormorant or Shag, lays eggs inside a paper bag. The reason you will see no doubt it is to keep the lightning out…." This poem, not short of humour, was composed at a dinner party. Guests set each other the challenge of writing a poem containing a given word. The cormorants are resting on what was previously a beautiful Victorian leisure pier. The West Pier sadly was destroyed by a series of fires and all that remains is its bent structure of rusted wrought iron.
Print collection Antique Ochre and Blue
This print belongs to a tonal collection named 'Antique Blue and Ochre'. This is the first colour scheme palette I created. The colours are inspired from a small antique drawing of a palace in India from a drawing I found at the Museum of Fine Arts in San Francisco. It has a contemporary tone with echoes from the past.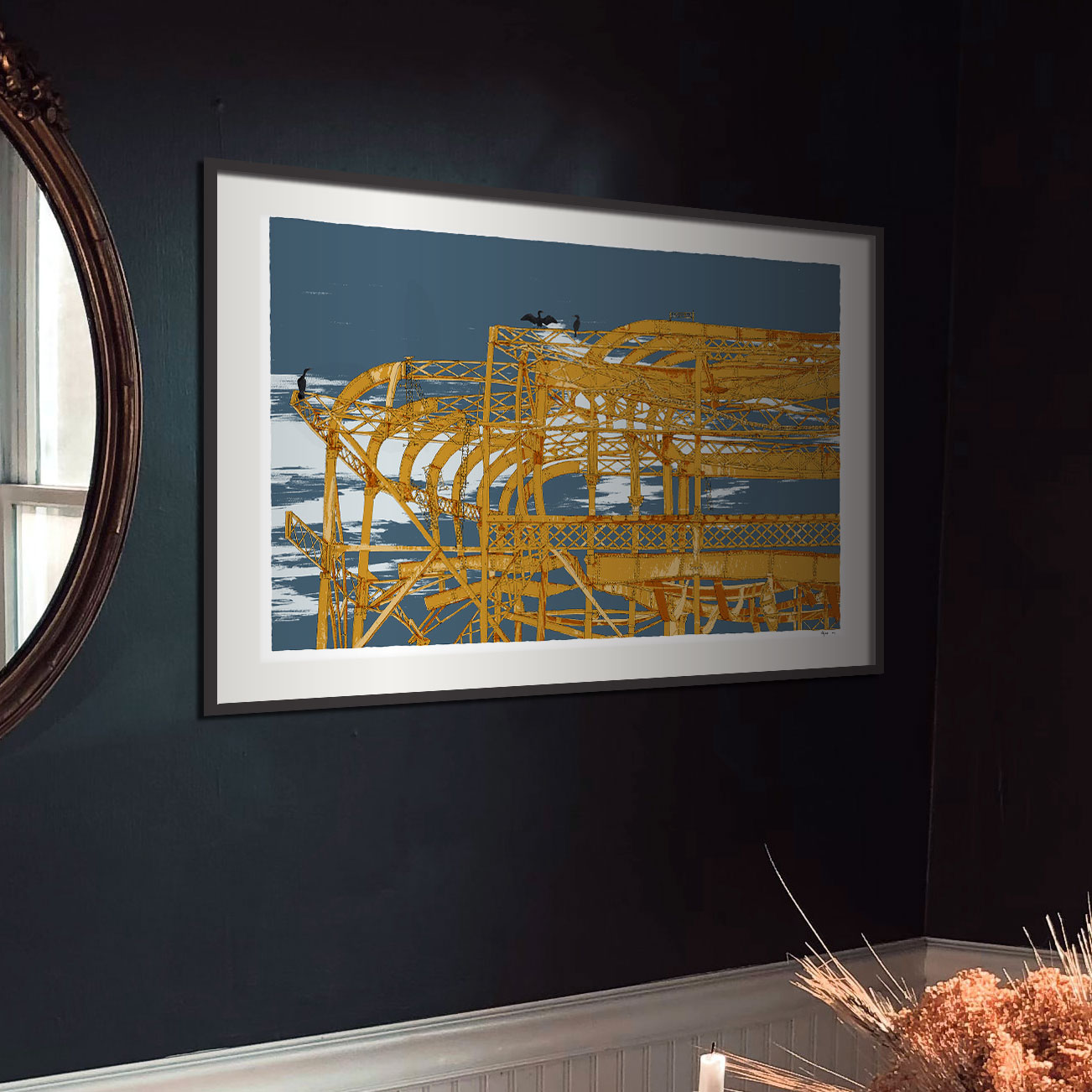 Additional information
| | |
| --- | --- |
| Dimensions | N/A |
| Print sizes: standard landscape | Art print A0 size landscape, Art print A1 size landscape, Art print A2 size landscape, Art print A3 size landscape, Art print A4 size landscape |
Only logged in customers who have purchased this product may leave a review.