Hove Brighton Promenade Antique Blue and Ochre
£180.00
Description
'Hove Brighton Promenade Antique Blue and Ochre'.
Panoramic Print. Paper size 124 x 30.5 cm approx. Signed print from a limited edition of 100. From original ink drawing with colour added digitally. Printed on art paper using archival inks.
This print is the first panoramic view I created it shows the view of Hove and Brighton from the end of Western Lawns by the Hove Deep Sea Anglers Club. The view reaches nearly twenty miles East, as far a Belle Tout Lighthouse which is within the South Downs National Park.
This print belongs tonal collection named 'Antique Blue and Ochre'. This is the first colour scheme palette I developed. The colours are inspired from a small antique drawing of a palace in India from a drawing I found  at the Museum of Fine Arts in San Francisco. This instinctive process has shaped a modern print with an strong echo from the past.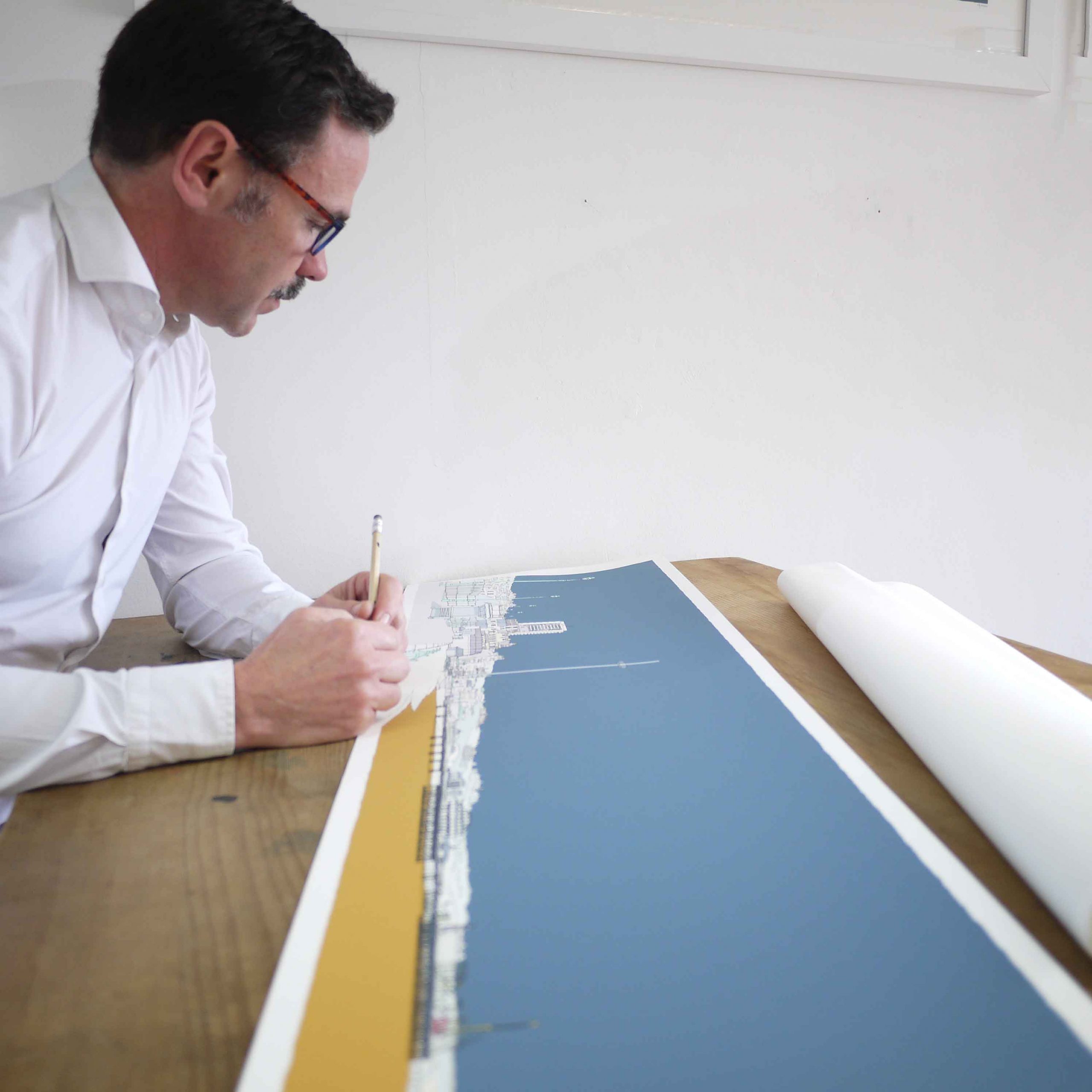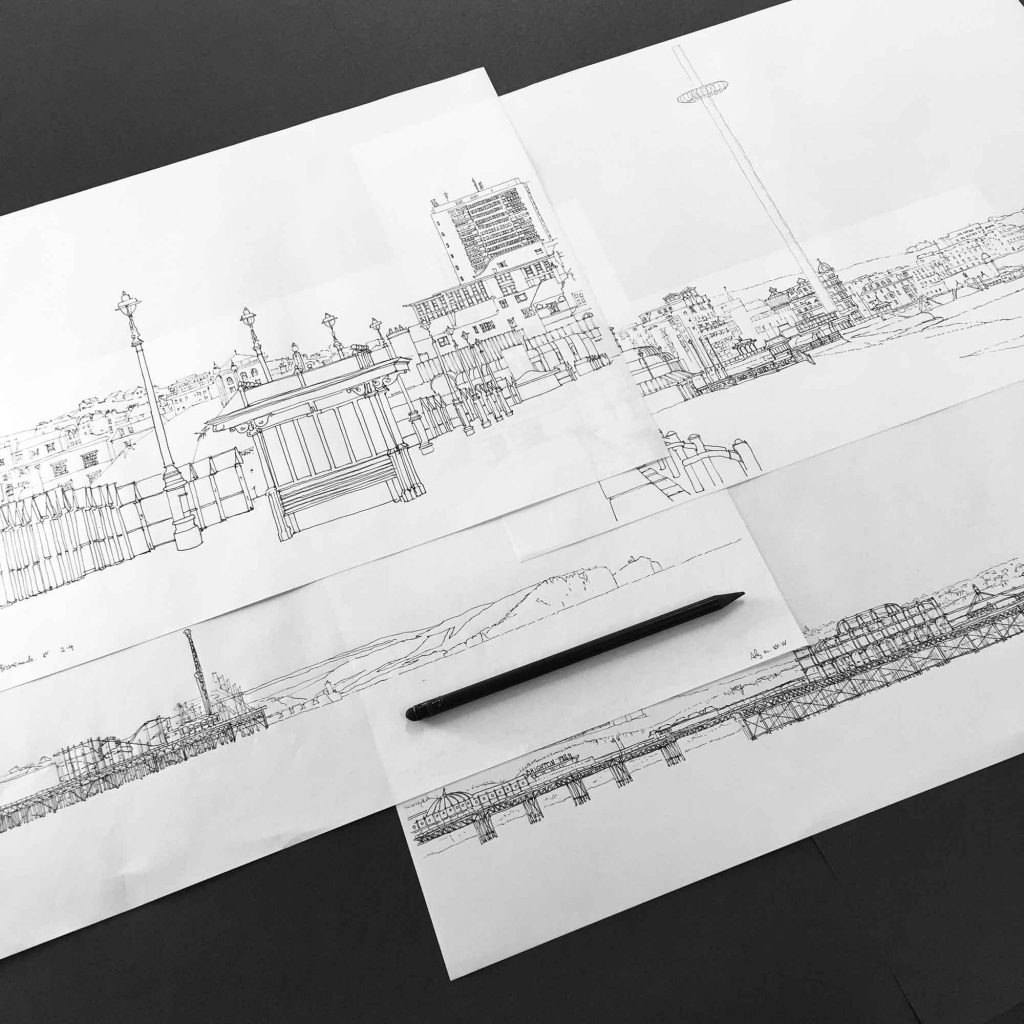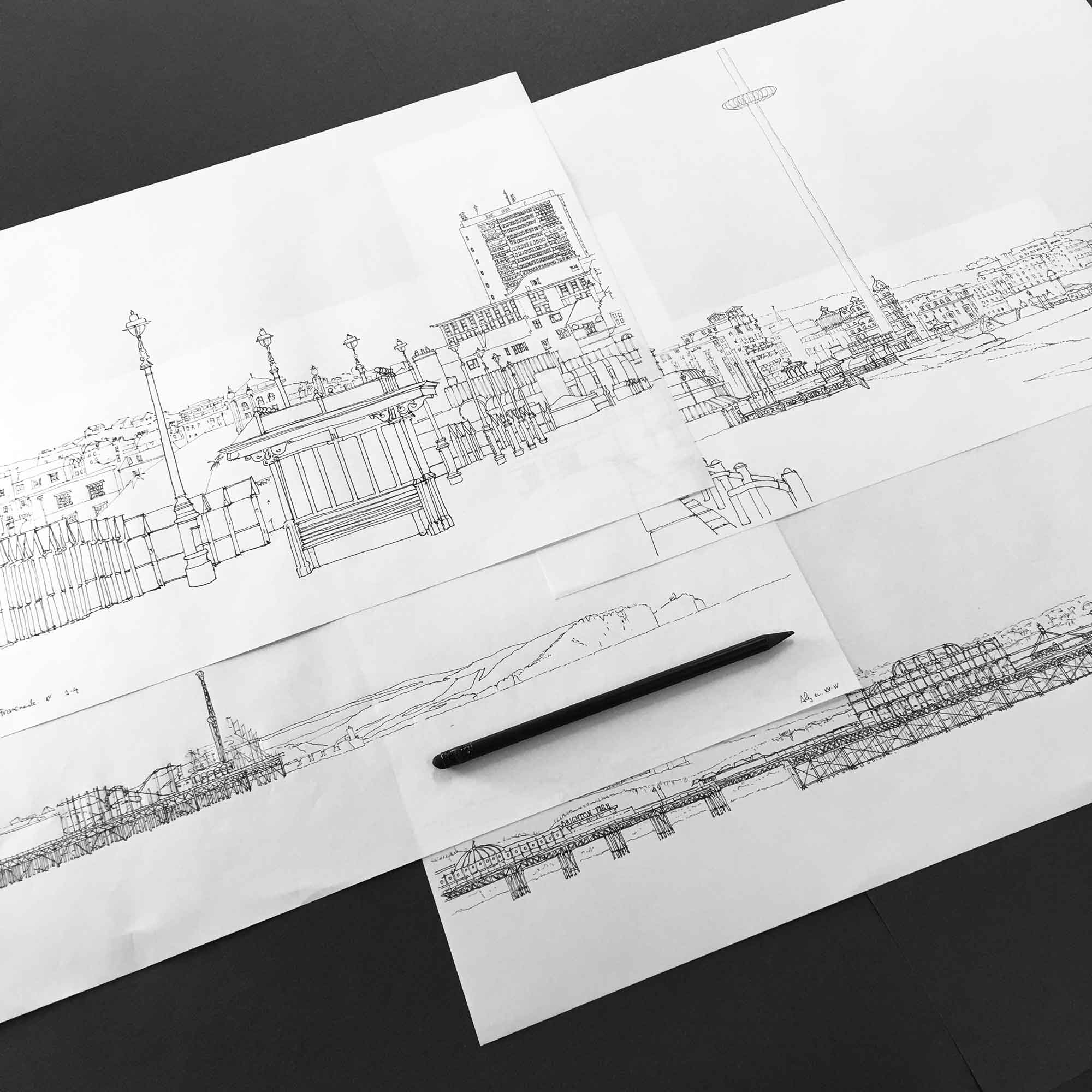 If you would like to discuss a purchase, enquire about framing options, or know more about this print please do not hesitate to contact me by email aljguez@gmail.com , mobile 079463811116 or in person by visiting my studio in Brighton.