Brighton Palace Pier
£180.00
Description
'Brighton Palace Pier'
Print description
The Brighton Palace Pier, commonly known as Brighton Pier or the Palace Pier opened its gates in 1899, it was the third pier to be constructed in Brighton after the Royal Suspension Chain Pier and the West Pier, and is now the only one still in operation.
Print details
From original ink drawing with colour added digitally. Printed on art paper using archival inks.
Panoramic Print. Paper size 102 x 42 cm approx.
From a limited edition of 100, the print is signed and numbered.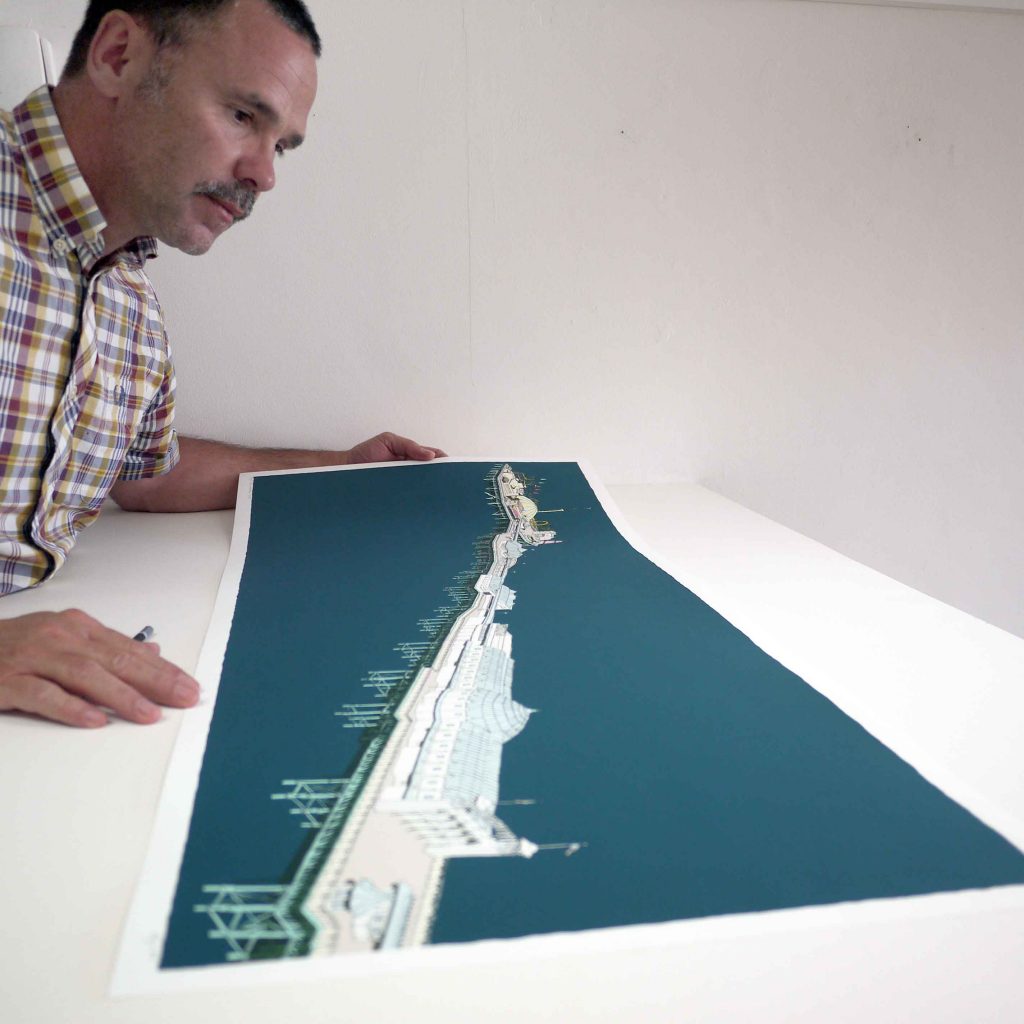 Brighton Palace Pier
The Palace Pier was constructed as a replacement for the Chain Pier, which collapsed in 1896 during construction. It quickly became popular, and had become a frequently-visited theatre and entertainment venue by 1911. Aside from closures owing to war, it continued to hold regular entertainment up to the 1970s. The theatre was damaged in 1973 and following a buy-out was demolished in 1986, changing the pier's character from seaside entertainment to an amusement park, with various fairground rides and roller coasters.
Only logged in customers who have purchased this product may leave a review.