Brighton Pavilion Domes Ocean Blue
£40.00
Out of stock
Description
'Brighton Pavilion Domes Ocean Blue.'
Print details
From original ink drawing to which I apply colour digitally. Printed on fine art paper using archival inks. This print is available in the following formats:
A4 size portrait 21 x 29.7 cm (8.3 x 11.7 in) Small. Open edition signed print.
Print description
The Brighton Royal Pavilion, gloriously built in the Indo-Saracenic style prevalent in India for most of the 19th century. The current appearance of the Pavilion, with its domes and minarets, is the work of architect John Nash, who extended the building starting in 1815.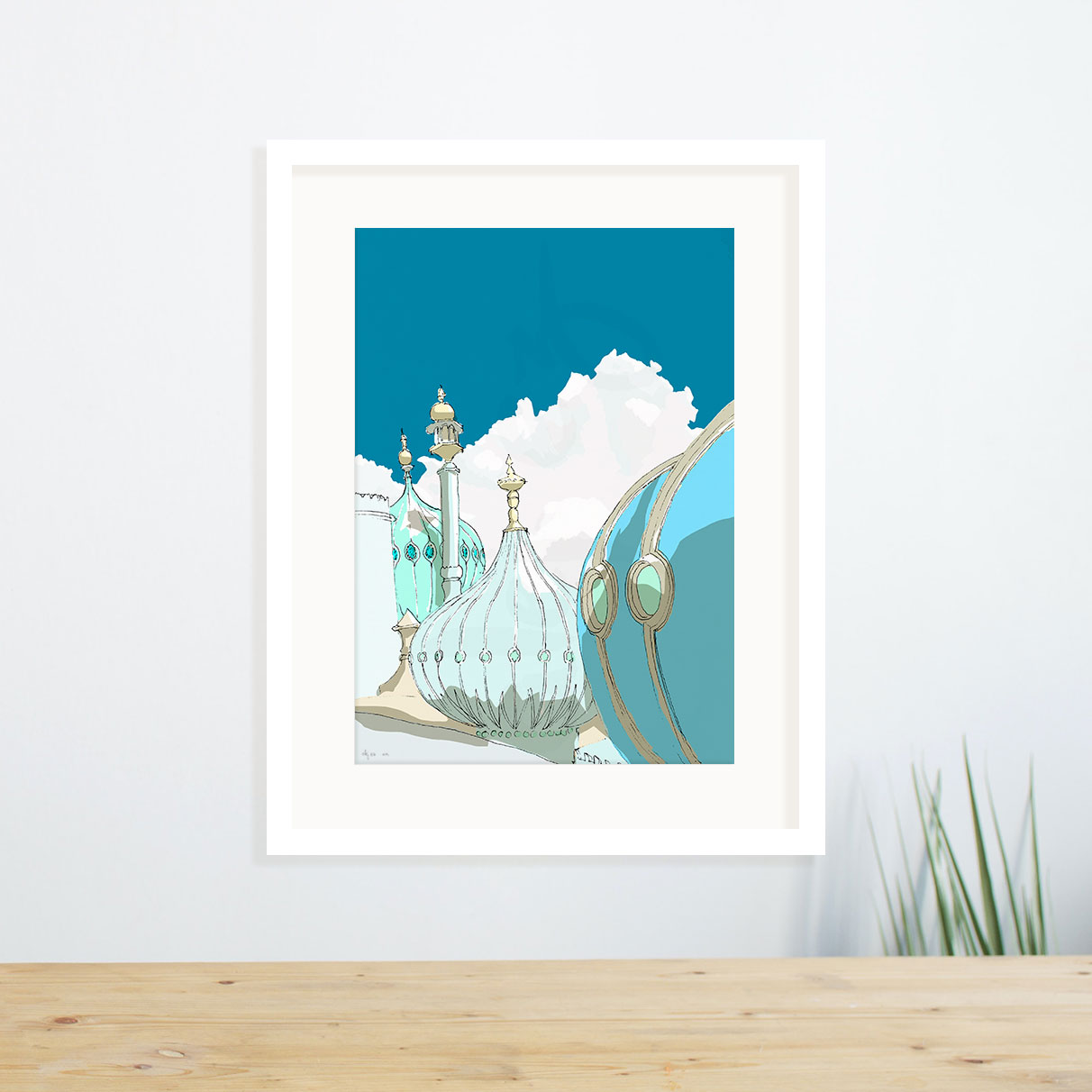 This print belongs to a tonal collection named 'Ocean Blue'. It reflects the aquamarine colours of the sea I encountered one summer day walking on the Palace Pier in Brighton with the 'Big Blue' underneath my feet glistening through the cracks between the planks of the wooden deck. And later lounging on a deck chair watching the English Channel framed in the horizon by the white lattice of Victorian wrought iron railings