Chinoiseriez Life Joy
£40.00 – £310.00
Description
'Chinoiseriez Life Joy.'
Print details
From original ink drawing to which I apply colour digitally. Printed on fine art paper using archival inks. I issue the formats A0, A1 & A2  as limited editions of 100 where I individually sign and number each print.  The smaller formats A3 and A4 are form open edition signed prints.
Print description
This print shows a dragon  flying over the Brighton Royal Pavilion. It is my fun take on the fact that the interior of the Royal Pavilion is decorated in Chinoiserie style with the depiction of dragons appearing in ceramics, wall paper, lamps and so on.
To name the print I have combined two words: the word 'Chinoiserie' that relates to the European decorative style that in XVIII and XIX c. uses historic Asian elements and my surname end 'ez' . The inspiration for the creation of my dragon looks towards the East again at South Asian dragons around 1244 from the Southern Song dynasty dragons by artist Chen Rong. He painted a paper roll called  'Nine Dragons'. It is a handscroll painting that depicts the apparitions of dragons soaring amidst clouds, mists, whirlpools, rocky mountains and fire, the painting refers to the dynamic forces of nature in Daoism. The depicted dragons are associated with nine sons of the Dragon King, while the number nine itself is considered auspicious in Chinese astrology and folk beliefs.
This print forms a triptych. A celebration of joy and colour through prosperous classic Asian dragons and the Brighton Royal Pavilion.
'Chinoiseriez Life Enchantment.' The twins dragons with a Pavilion dress for the occasions with golden draperies.
'Chinoiseriez Life Joy.' The wise and mischievous bearded dragon.
'Chinoiseriez Life Delight.' The Prince of Wales feathered dragon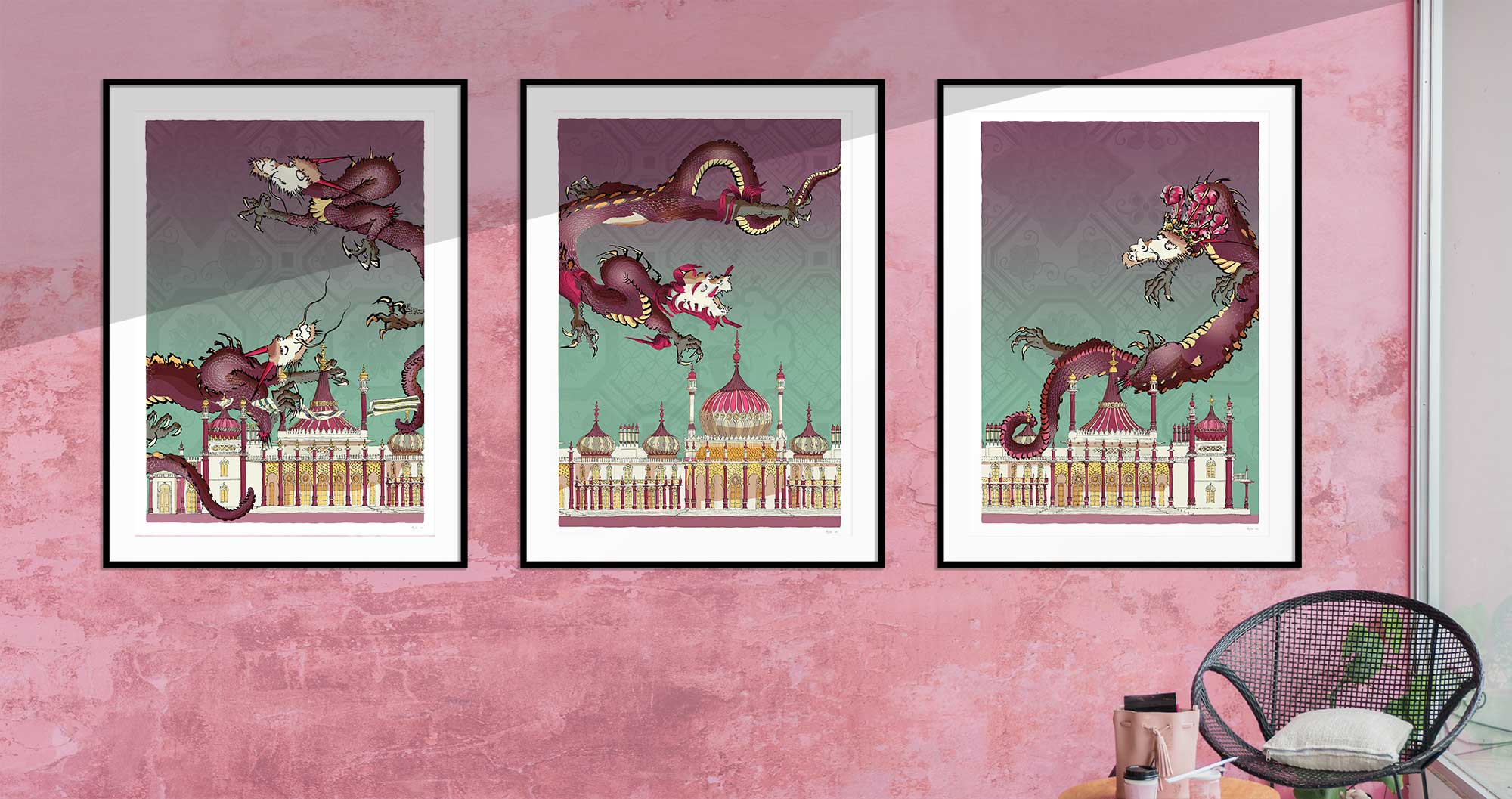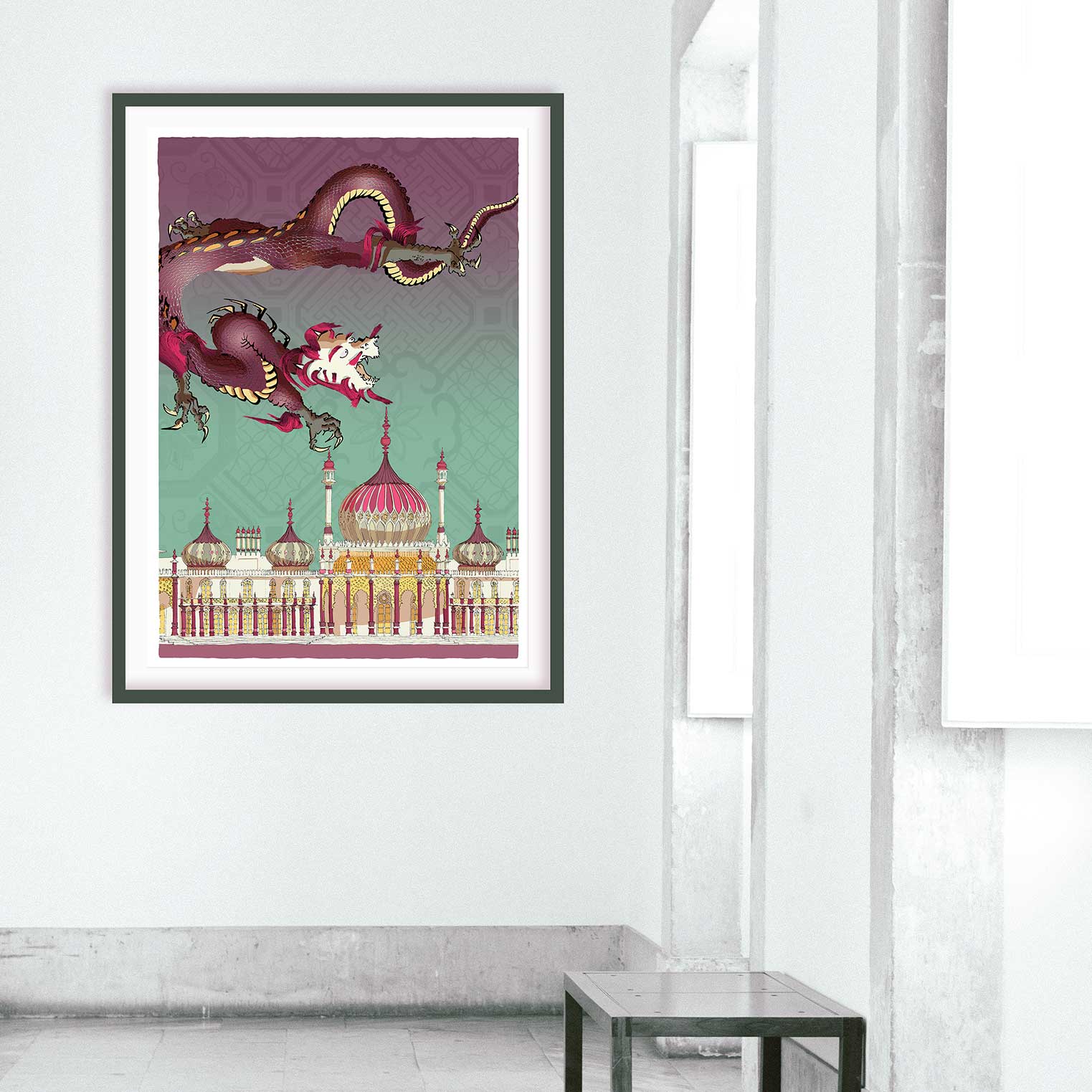 Additional information
| | |
| --- | --- |
| Dimensions | N/A |
| Print sizes: standard portrait and square | A0 print size, portrait, A1 print size, portrait, A2 print size, portrait, A3 print size, portrait, A4 print size, portrait |