Panoramic art.
In 2011 I created my first panoramic print. After having created many art prints of singular buildings and places, the creation of my first panorama felt somehow like a natural progression in my artistic career. When I took it to the gallery it was so well received that instantly I understood the powerful and unique characteristic of this type of art. An art that as I show it this short article, started very early in human development.
The word 'panorama'  comes from  two Greek words: πᾶν "all" + ὅραμα "sight" or 'sight of all'. Below I show examples of some historic panoramas. that date from prehistoric times to our days. I find most exciting how at the sight of a view we feel the need to document and record it for the future. The creation of an art piece that depicts a panorama is an enterprise that requires patience as well as an attitude of perseverance and planning.
Panoramic prints through history.

Lascaux cave paintings
Located near the village of Montignac, in the department of Dordogne in southwestern France. These paintings are 15,000- to 17,000-year-old. They consist mostly of animal representations, and are among the finest examples of art from the Upper Paleolithic period.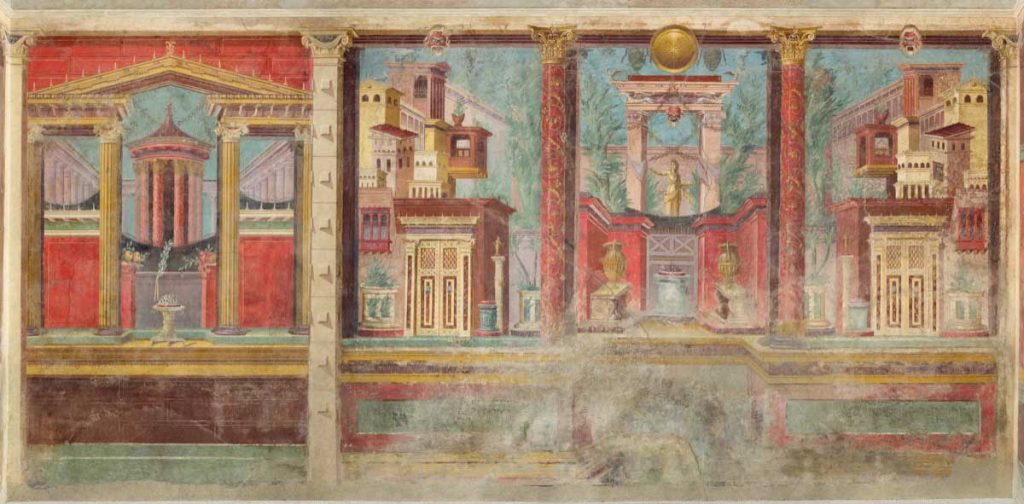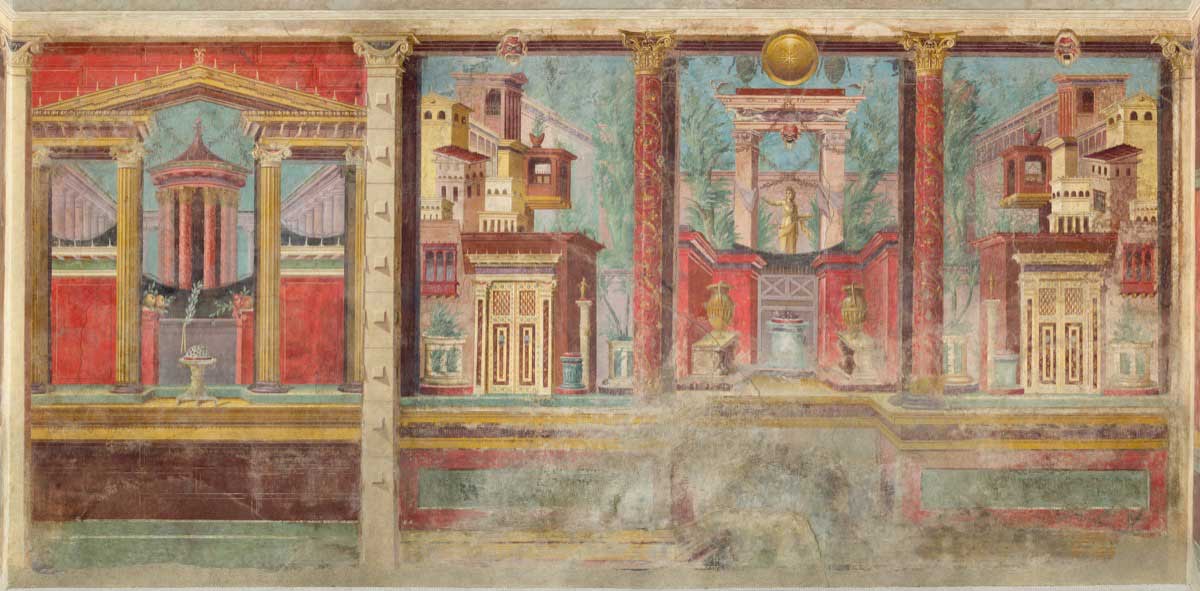 Pompeii. Roman fresco painting
ca. 50–40 B.C.Detail of the cubiculum from the Villa of P. Fannius Synistor at Boscoreale. Photo from the Metropolitan Museum of Art, New York.
In the so-called "Architectural Style" . Characterized by illusionistic renderings of architectural elements like columns, stoas, and buildings, as well as vivid landscapes.
Canaletto Paintings of Venice
I took this photo in 2021 of the Queen's Gallery in Buckingham Palace.
Panoramic painting of the Holy Week processions in Seville.
This is a remarkable record of the Easter processions painted probably in the 18th c.
The standing figure examining the painting details is my dad.
Lost Panoramic of London
In late 1815 by French artist Pierre Prévost visited London after the Napoleonic Wars. It was painted from the tower of St Margaret's church.
Landscape Art.
This is on my panoramic prints. It is called 'Hove Brighton Promenade Pebble Beach.' It looks East as you stand at the end of Western Lawns by the Hove Deep Sea Anglers Club. On a clear day, the view reaches nearly twenty miles to the East, with the iconic Belle Tout Lighthouse on top of the white chalk cliffs within the South Downs National Park.
This is the largest frame my local framer can do which is 2.4 x .6 m long x height.
Panoramic art: the process
My prints can be described technically as digital pigment prints and my practice is threefold: Firstly, I take photographs of coastal views, landscapes and cityscapes, then I translate these into delicate line ink drawings in my studio before scanning and adding colour digitally.

At the studio I individually date and sign each print to produce a limited edition run. Below you can see a selection available to purchase of my panoramic art prints.